Mission Statement
No two feet are the same, which is why at Podiatry Center of New Jersey, our treatment protocols are all tailored to each patient's condition. Our mission is to provide comprehensive foot and ankle care for individuals of all ages. Dr. Samofal educates and involves his patients in developing treatment plans which maximize recovery and promote healthy feet for life.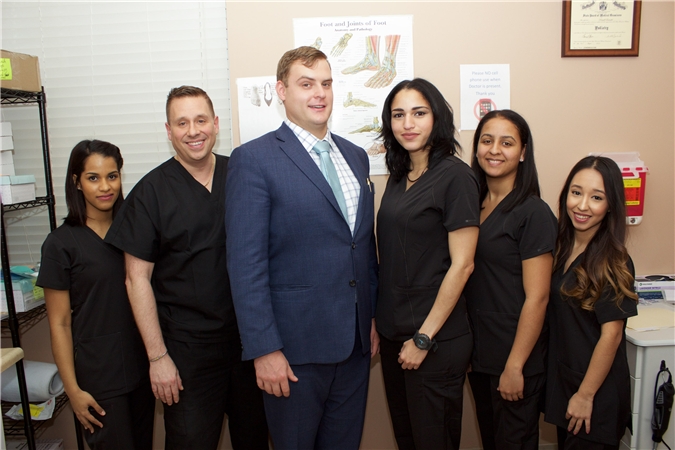 About Podiatry Center of New Jersey & Dr. Russell Samofal

We are passionate about helping you get the most out of your feet. Dr. Samofal works with you to understand your lifestyle and tailors treatment options to align with your goals. Our culture promotes preventative medicine in order to minimize the need for invasive procedures. He and his staff work with you and your family every step of the way. We also partner with all of your physicians in order to create a comprehensive treatment plan that compliments your other health conditions.
Podiatry Center of New Jersey is conveniently located on Hamburg Turnpike in Wayne, New Jersey. We service all towns surrounding the Wayne area including Pompton Lakes, Franklin Lakes and Fair Lawn.
For common questions about our practice, click here!
If you are experiencing pain or discomfort in your feet, or if you just want to get your feet checked, schedule an appointment with Dr. Samofal.