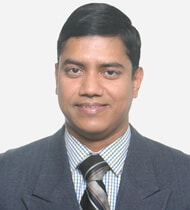 Dr. Chowdhury is an outstanding podiatric physician. Dr. Chowdhury received his medical degree from the New York College of Podiatric Medicine. He completed his residency training at the VA hospital in Manhattan. He treats all conditions of the foot and ankle from kids to adults.
---
Examinations
Board Certified ABPM
Certified Wound Specialist Physician, CWSP
Medicare, Medicaid & commercial insurances.

Work experience
Podiatry associate with Dr. Robert Castelli, DPM
Podiatry associate with Dr. Praveen Kumrah, DPM
Residency in DVA Harbor Healthcare System.
Externship
Long Island College Hospital
New York-Presbyterian Brooklyn Methodist Hospital
Mount Sinai hospital Queens
VA Hospital Manhattan, New York
Wyckoff Heights Medical Center
Doctor's office of CM Hasan, MD., FACC. FSCAI. New York
Physician Assistant.
St. John's Queens Hospital, & Mary Immaculate Hosp, New York
Doctor's office of CM Hasan, MD. FACC. FSCAI. New York
Physician Assistant.
Volunteer Experience
Kingsbrook Jewish Medical Center., New York
Observership. Participate teaching round, case discussions & different procedures.
Research Experience
Research Associate. Metropolitan Hospital Center. New York. Dr. Mahrukh Bamji. MD.
Membership and Honorary/Professional Societies
Diabetic Club NYCPM
Member of ACFAS
Member APMA
Member NYSPMA.
Medical School Honors / Awards
Honors list in NYCPM.
Hobbies & Interests
To play cricket, soccer, Listening music, studying & watch movies.