Are you looking to improve your feet or ankle health through non-invasive treatment methods? You have come to the right place. Podiatry Center of New Jersey is the leading provider of podiatric services in Englewood and the surrounding areas. In addition to employing a multi-pronged approach to treat patients, our clinics also tailor feet and ankle treatment plans according to our clients' lifestyles.
Easy Accessibility to Our Englewood Office
Thinking of visiting our Englewood office? We serve many patients that come from:
17 Nathaniel PL Englewood, NJ
Podiatry Services Offered in Englewood, New Jersey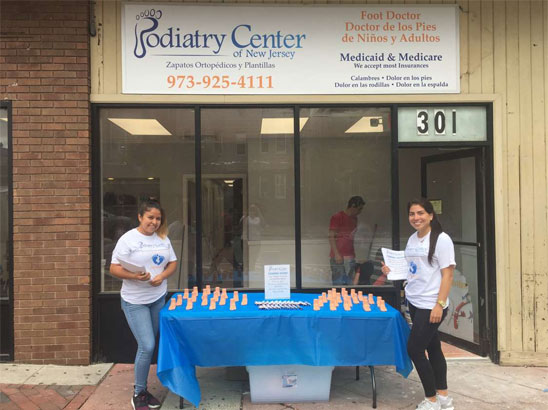 Contact Leading Foot & Ankle Specialists in Englewood, New Jersey Today!
Do you live in or near Englewood?
Our expertise in podiatric medicine ensures that all patients receive the best possible lower limb care. Our wide-ranging clinical experience and knowledge are unrivaled by others in the field. Find out more about our podiatrists in Englewood today.
Make an appointment with us today or call (973) 925-4111 to learn more about our podiatry services at our Englewood office.