At Podiatry Center of New Jersey, our team is passionate about helping patients achieve improved foot health. We understand how painful heel spurs, stress fractures, and ingrown toenails can be. That's why we employ a multi-pronged approach and non-invasive treatment methods to treat your condition while causing minimal discomfort. Enjoy complete peace of mind knowing that Podiatry Center of New Jersey has years of experience providing top-level podiatric care in Orange, NJ and the surrounding areas.
Easy Accessibility to Our Orange Office
Thinking of visiting our Orange office? We serve many patients that come from:
Podiatry Services Offered in Orange, New Jersey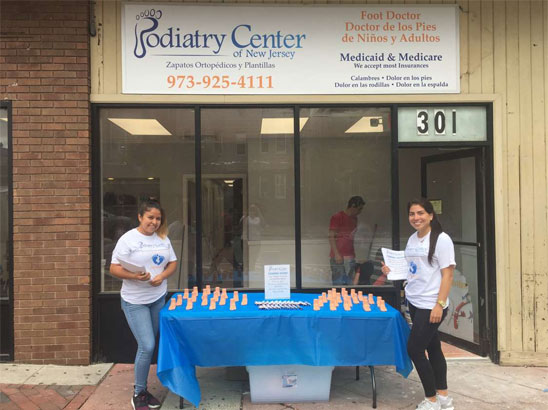 Contact Leading Foot & Ankle Specialists in Orange, New Jersey Today!
Do you live in or near Orange?
Podiatry Center of New Jersey is recognized for our family-friendly and affordable podiatry services in Orange. Whether you are suffering from arthritis or bunions, you can count on us to deliver a painless recovery process. You deserve the best in podiatry services!
Make an appointment with us today or call (973) 925-4111 to learn more about our podiatry services at our Orange office.