If you are looking for an easy, safe, and convenient way to treat your foot or ankle, Podiatry Center of New Jersey can help. Our practice provides professional podiatry services in Plainfield and the surrounding areas. Whether you are recovering from a broken toe or want to alleviate pain caused by bunions, we have got your back. Enjoy peace of mind knowing that we have also taken all the necessary precautions to continue treating patients during COVID-19.
Easy Accessibility to Our Plainfield Office
Thinking of visiting our Plainfield office? We serve many patients that come from:
112 E Front St Plainfield
Podiatry Services Offered in Plainfield, New Jersey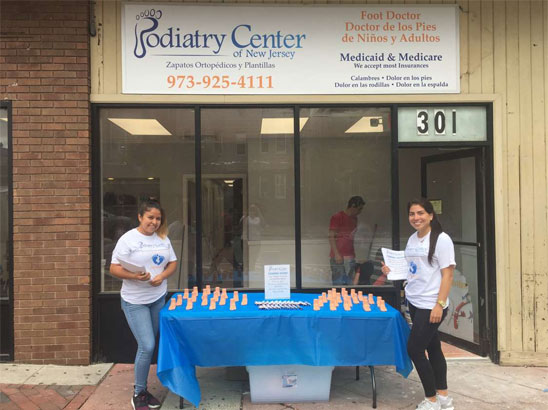 Contact Leading Foot & Ankle Specialists in Plainfield, New Jersey Today!
Do you live in or near Plainfield?
We are recognized for employing non-invasive treatment methods when it comes to podiatric medicine. With the aid of our wide-ranging clinical experience, patients can restore great ankle and feet health in no time at all. Find out more about our podiatrists in Plainfield today.
Make an appointment with us today or call (973) 925-4111 to learn more about our podiatry services at our Plainfield office.