Your search for a reputable Kearny podiatrist ends here at Podiatry Center of New Jersey! Our podiatry center can treat a wide array of foot and ankle conditions, including heel spurs, fungal toenails, gout, and stress fractures. Through expert diagnostic and treatment services, our team will work tirelessly to help you achieve optimal foot and ankle health. Enjoy peace of mind knowing that Podiatry Center of New Jersey's podiatry services are affordable because we accept many types of insurance plans.
Easy Accessibility to Our Kearny Office
Thinking of visiting our Kearny office? We serve many patients who come from:
Podiatry Services Offered in Kearny, New Jersey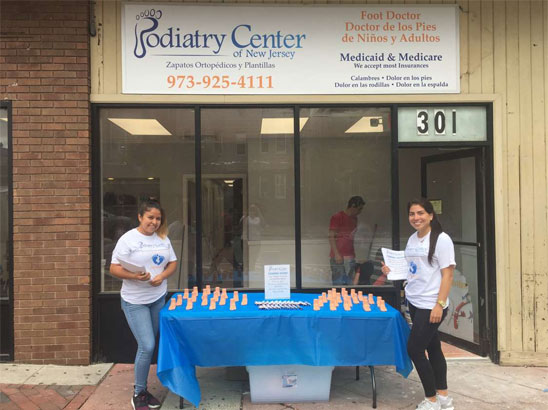 Contact Leading Foot & Ankle Specialists in Kearny, New Jersey Today!
Do you live in or near Kearny?
Kearny residents will be pleased to know that they are just a short drive away from our podiatry office. Whether you are looking for a podiatrist who specializes in pediatric foot health or need a podiatrist who can treat adult foot problems, we've got you covered. Our Kearny podiatrists will deliver the level and quality of care that you and your loved ones deserve.
Make an appointment with us today or call (973) 925-4111 to learn more about our podiatry services at our Kearny office.