About Our Geriatric Podiatrists
Are you looking for a trusted geriatric podiatrist in New Jersey?
People don't realize how much they use their feet. In fact, an average active person takes around 7,500 steps per day. By 75, you would have walked over 205,312,500 steps. Walking long distances, past injuries, or even wearing the wrong pair of shoes will all take their toll. If the skin around your foot or ankle has lost its elasticity and has reduced blood supply, we are here to help. Podiatry Center of NJ is a reputable provider of geriatric podiatrist services in New Jersey and the surrounding areas.
Podiatry Center of NJ understands that foot and/or ankle pain can ruin our patients' mobility and decrease their independence. That is why one should never ignore such issues if he or she wants to maintain healthy feet. Remember that geriatric foot problems do not have to keep you from enjoying your golden years. Our highly trained geriatric podiatrists will help manage any discomfort that our patients have and establish proper foot care habits to reduce future issues. Below are a few geriatric podiatry services that we specialize in:
Providing diabetic foot screening services.
Providing footwear advice.
Providing foot skin care services.
Providing patient education as per individual's foot care needs.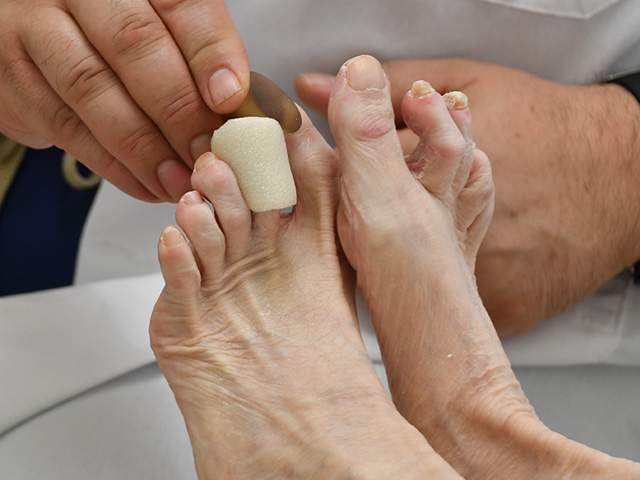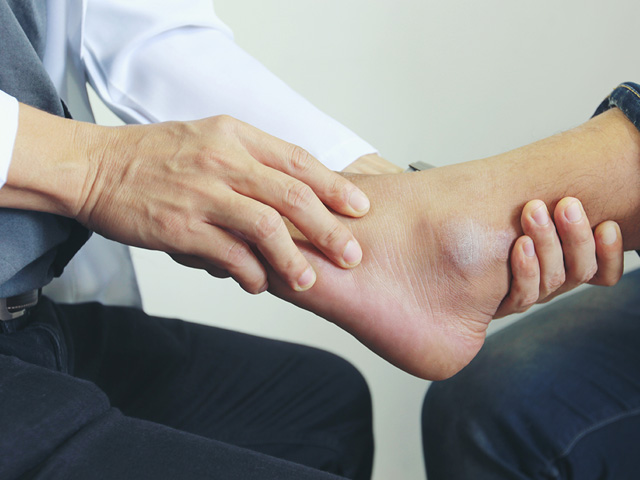 Common Geriatric Foot and Ankle Problems
Podiatry Center of New Jersey's geriatric podiatrists have years of experience treating the following geriatric foot and ankle conditions:
Arthritis
Fungal infections
Ingrown toenails
Heel pain
Corns and calluses
Dry skin
Bunions
Hammertoes
Shortened Achilles tendon
Flat feet
Raised lesions (Seborrheic Keratosis)
Foot and ankle blood circulation problems
… and more!
Experienced Geriatric Podiatrists Near You
Below are the locations of our key NJ podiatry centers:
Elizabeth: 95 Broad St, Elizabeth, NJ 07201
Englewood: 17 Nathaniel Pl, Englewood, NJ 07631
Hackensack: 327A Main St, Hackensack, NJ 07050
Hawthorne: 111 Wagaraw Rd, Hawthorne, NJ 07506
Irvington: 1054 Springfield Avenue, Irvington, NJ
Jersey City: 2853 JFK Blvd Jersey City
Kearny: 301 Kearny Avenue, Kearny, NJ 07032
Linden: 308 North Wood Ave.
Newark: 861 Broad St & 642 Mount Prospect Avenue, Newark, NJ 07104
Orange: 302 Main Street, City of Orange, NJ 07050
Passaic: 62 Central Ave, Passaic, NJ 07055
Paterson: 170 Market St & 362 Broadway, NJ 07522
Perth Amboy: 202 Smith Street,Perth Amboy, NJ
Plainfield: 112 E Front St, NJ
Union City: 3803 Bergenline Ave & 4805 Park Ave, NJ 07087 & 2002 Bergenline Ave
Wayne: 510 Hamburg Tpke Suite 108, Wayne, NJ 07470
West New York: 6122 Bergenline Avenue, West New York, 07093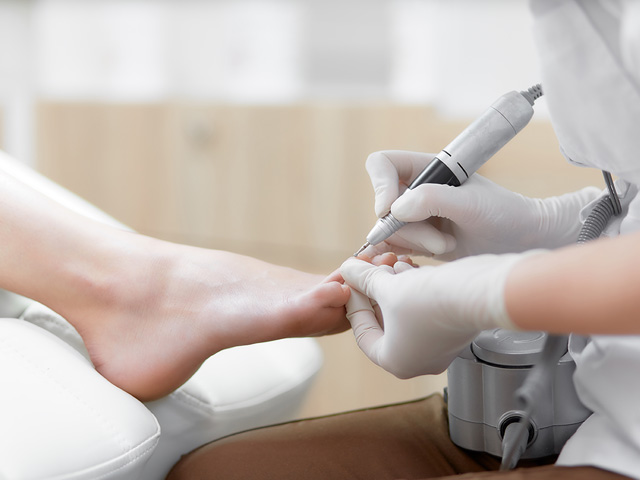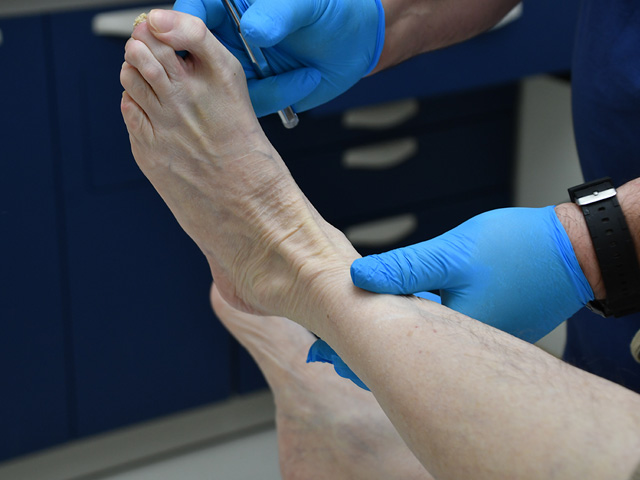 Understanding the Importance of Geriatric Podiatry Services
Our foot is one of the most complex body parts as it is comprised of 26 bones. The wear and tear that the foot endures over the years places a significant amount of strain and stress on it. Because the cells inside the feet hold less water as one ages, this change affects the ligaments, tendons, and collagen. If a bone, ligament, tendon, or muscle shifts out of place, it can lead to pain or other bony growths. Additionally, an elderly individual's healing ability lessens when circulation in his or her feet diminishes.
It is important to note that sedentary older adults who are no longer in the workforce are prone to developing problems such as callouses, pressure wounds, and other vascular diseases. Geriatric podiatry services are designed to mitigate these issues; preventing small problems from turning into bigger issues.
Choose Podiatry Center of New Jersey for Top-Notch Geriatric Podiatry Services
Podiatry Center of New Jersey is based in Northern New Jersey and specializes in a wide array of foot care and podiatry services. Our practice is recognized as one of the most established podiatry practices in the state and has a strong reputation for geriatric podiatry expertise. Our highly trained geriatric foot doctors are dedicated to improving our patients' foot health at very affordable rates.
If you or your loved one is in need of a geriatric podiatrist, do not hesitate to make an appointment with Podiatry Center of New Jersey today. Simply call our office at (973) 925-4111 to get started.