Clover Podiatrists
Clover is a renowned provider of Medicare Advantage plans in New Jersey. Due to lower prescription drug costs, lower copays, lower premiums, and even a cap on out-of-pocket expenses, policyholders can save more money during doctor visits and hospital appointments. Clover strives to help their clients manage chronic conditions and reach their health goals to lead more active and healthier lifestyles. If you are a Clover policyholder, you will be pleased to know that podiatry care through Podiatry Center of NJ is now much more convenient and affordable! We have partnered with Clover to bring our patients further healthcare benefits.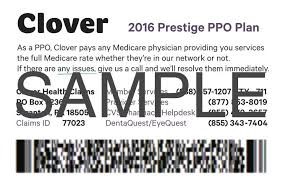 Top Rated Podiatrists Accepting Clover
Book Clover Podiatrists Near You
We are among the top NJ podiatrists who take Clover insurance. You can now easily get your specific foot condition treated and improve your quality of life with help from the exceptional podiatrists at Podiatry Center of New Jersey.