UHC Dual Plan Podiatrists
UnitedHealthcare's health insurance plans are designed to meet various healthcare needs of individuals, families, and even employers, keeping every policy holder as healthy as possible. UHC Dual Plan is the latest Medicare Advantage plan that was launched by UnitedHealthcare. One of the services that is covered under this plan is podiatry care and policy holders are entitled to four visits per year. Because Podiatry Center of NJ has accepted UHC Dual Plans, your appointments with us are now more affordable and convenient. You never have to worry about out-of-pocket expenses again!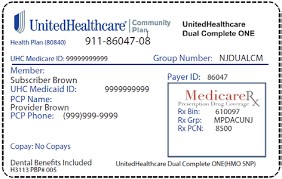 Top Rated Podiatrists Accepting UHC Dual Plan
Book UHC Dual Plan Podiatrists Near You
We are among the top NJ podiatrists who take UHC Dual Plan insurance. You can now easily get your specific foot condition treated and improve your quality of life with help from the exceptional podiatrists at Podiatry Center of New Jersey.