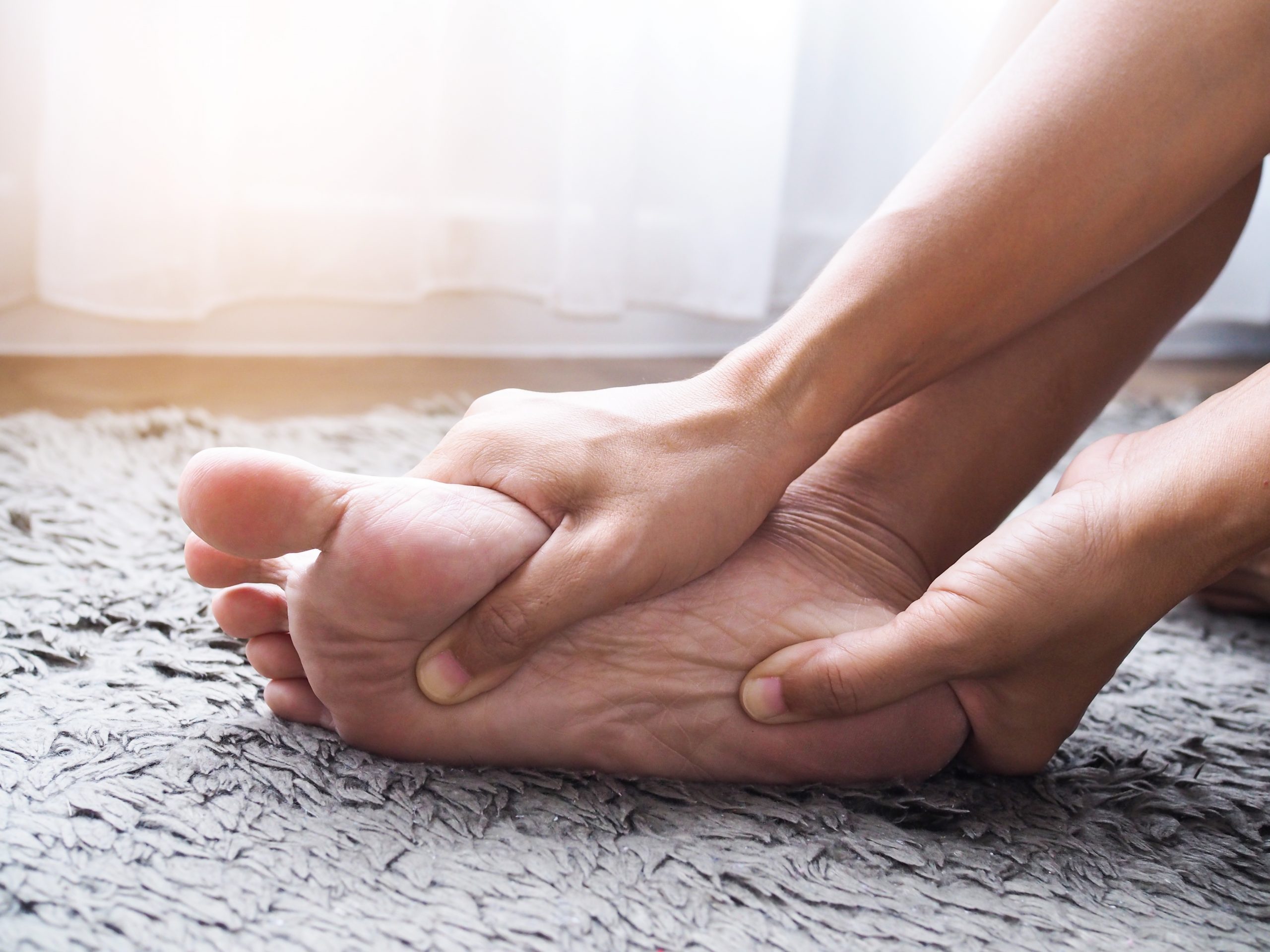 May is Arthritis Awareness Month and here at Podiatry Center of New Jersey we'd like to take this opportunity to share some information about this disease or rather diseases with our patients. Arthritis is an umbrella term that covers more than 100 different conditions and diseases that affect the joints. Currently more than 52 million adults in the U.S. suffer with arthritis. One major weapon patients can use to fight back is physical activity. Below are some tips for increasing your activity level to help better manage arthritis.
Talk to your doctors—it's always advisable to discuss a new fitness regimen with your physicians. The doctor who is treating your arthritis may have specific suggestions of the best types of exercise to suit your condition. If you are experiencing any foot or ankle discomfort it's also recommended that you make an appointment with one of our podiatrists to get it evaluated and treated as it will most likely impact your ability to exercise.
Choose an activity—there are so many to pick from! The easiest to start with (especially if you have been inactive for a while) is walking. Swimming is often a good choice because it puts less pressure on joints. You may also want to choose more than one type of exercise as both aerobic and muscle-strengthening types are beneficial. Make sure your choice is something you enjoy. This will increase the chances of you sticking with your new program.
Get the right gear—your exercise equipment doesn't need to expensive or elaborate but make sure you have the proper items necessary for exercising safely. Even walking requires a pair of supportive and properly fitting walking shoes or sneakers. Bikers need helmets. Choose clothing that lets you move freely and is comfortable for your activity.
Be the tortoise, not the hare—slow and steady is the pathway to a successful fitness plan. Start out slowly and at a low level of intensity. Schedule days of rest between exercise and gradually increase distance, speed and duration.
Stay motivated—put exercise dates on your calendar like any other important appointment. Enlist a buddy to work out with you—this will make it more fun and keep you accountable. Set modest, achievable goals and reward yourself when you reach them.
If you have any questions about arthritis and your feet, contact us for more information.
At Podiatry Center of New Jersey, Dr. Russell Samofal, Dr. Dolan Chowdhury, Dr. Chris A. Obiarinze, Dr. Eric Freiler, Dr. Owen Morris, Dr. Farah Lakhram, Dr. Meltem Ates, Dr. Zakiyyah Waters, Dr. Ashley Kim, Dr. Usman Akram, Dr. Olufunke Buraimoh and Dr. Joseph Schmidl treat a variety of conditions such as sports injuries, diabetic foot problems, and pediatric foot conditions, toe deformities, arthritis, nail fungus, arch problems, and heel pain. Equipped with advanced technologies and dedicated staff, our 11 conveniently located offices provides individualized high-quality care for patients all across Essex, Hudson, Middlesex, Ocean, Passaic, and Union Counties. For all your foot and ankle problems, contact our Wayne, NJ office at (973) 925-4111 for an appointment.