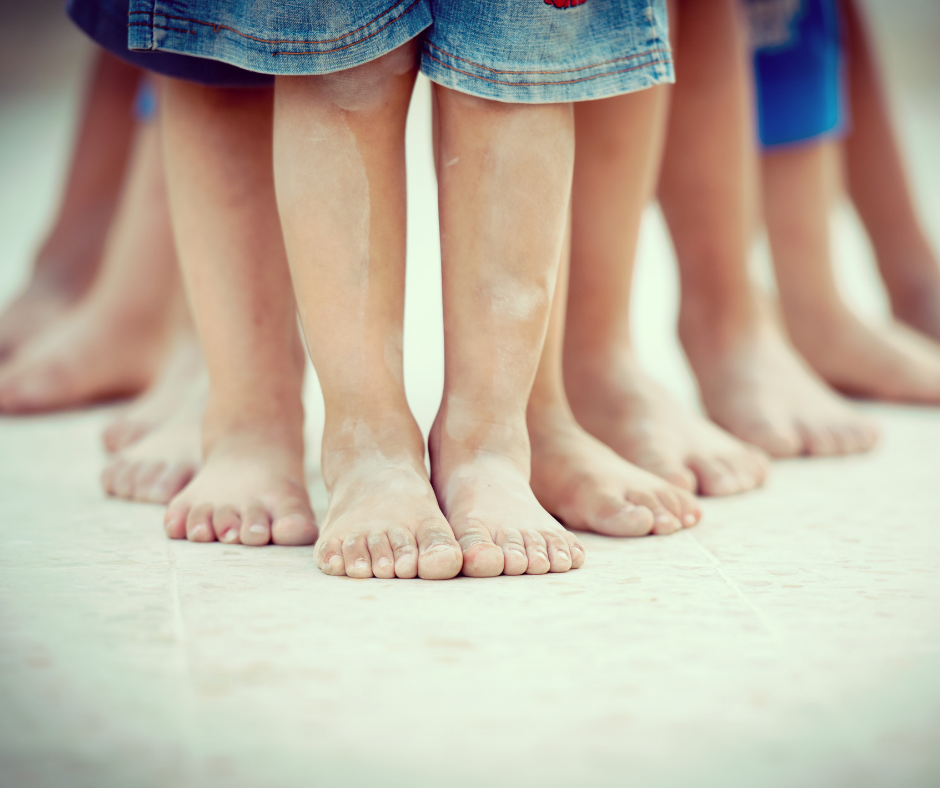 Did you know that many chronic adult foot problems stem from issues that began in childhood? At Podiatry Center of New Jersey, we want to give parents the podiatric care tips they need and encourage them to foster good pediatric foot care in our youngest patients.
Infants and Toddlers
A baby's feet change in shape and size quite quickly during the first year of their life. The best way to care for an infant's feet is to allow them unrestricted movement to avoid constricting while they are still developing. Avoid tight shoes or socks and give the baby lots of time to kick and stretch. Don't force toddlers to take steps before they are ready. Early walking styles may appear abnormal initially, but young children usually outgrow issues such as tip toe walking and in-toeing without any intervention.
Young Children
Just as with adults, wearing shoes that fit properly is very important in preventing many common podiatric disorders. Children can increase their shoe size in as little as six months. Check frequently to make sure the big toe is not pushing up against the front of the shoe and that no blisters or irritations are developing on the skin. Be sensitive to non-verbal cues that your young child's feet are hurting such as lagging behind peers, sitting on the sidelines instead of engaging in active play, and changes in gait. Young children are not always able to properly articulate discomfort and pain in their feet.
Teens
As teens become more serious about sports it's important to watch for injuries and growth plate fractures. Don't allow your teen to play multiple sports year-round without a break. If your young athlete suffers a foot or ankle injury, get it evaluated promptly by our podiatrists, and don't allow your child to "play through the pain." Help them maintain a healthy perspective—missing a few games now is better than suffering foot pain for years when they are older. Encourage good hygiene habits and help them avoid fungal infections by providing flip-flops or shower shoes for locker rooms and other public places and discouraging sharing socks, shoes, and other items that touch someone else's feet.
Instilling healthy podiatric care habits in your children now will go a long way towards ensuring good foot health in the future.
At Podiatry Center of New Jersey, Dr. Russell Samofal, Dr. Dolan Chowdhury, Dr. Chris A. Obiarinze, Dr. Eric Freiler, Dr. Owen Morris, Dr. Farah Lakhram, Dr. Meltem Ates, Dr. Zakiyyah Waters, Dr. Ashley Kim, Dr. Usman Akram, Dr. Olufunke Buraimoh and Dr. Joseph Schmidl treat a variety of conditions such as sports injuries, diabetic foot problems, and pediatric foot conditions, toe deformities, arthritis, nail fungus, arch problems, and heel pain. Equipped with advanced technologies and dedicated staff, our 11 conveniently located offices provide individualized high-quality care for patients all across Essex, Hudson, Middlesex, Ocean, Passaic, and Union Counties. For all your foot and ankle problems, contact our Wayne, NJ office at (973) 925-4111 for an appointment.