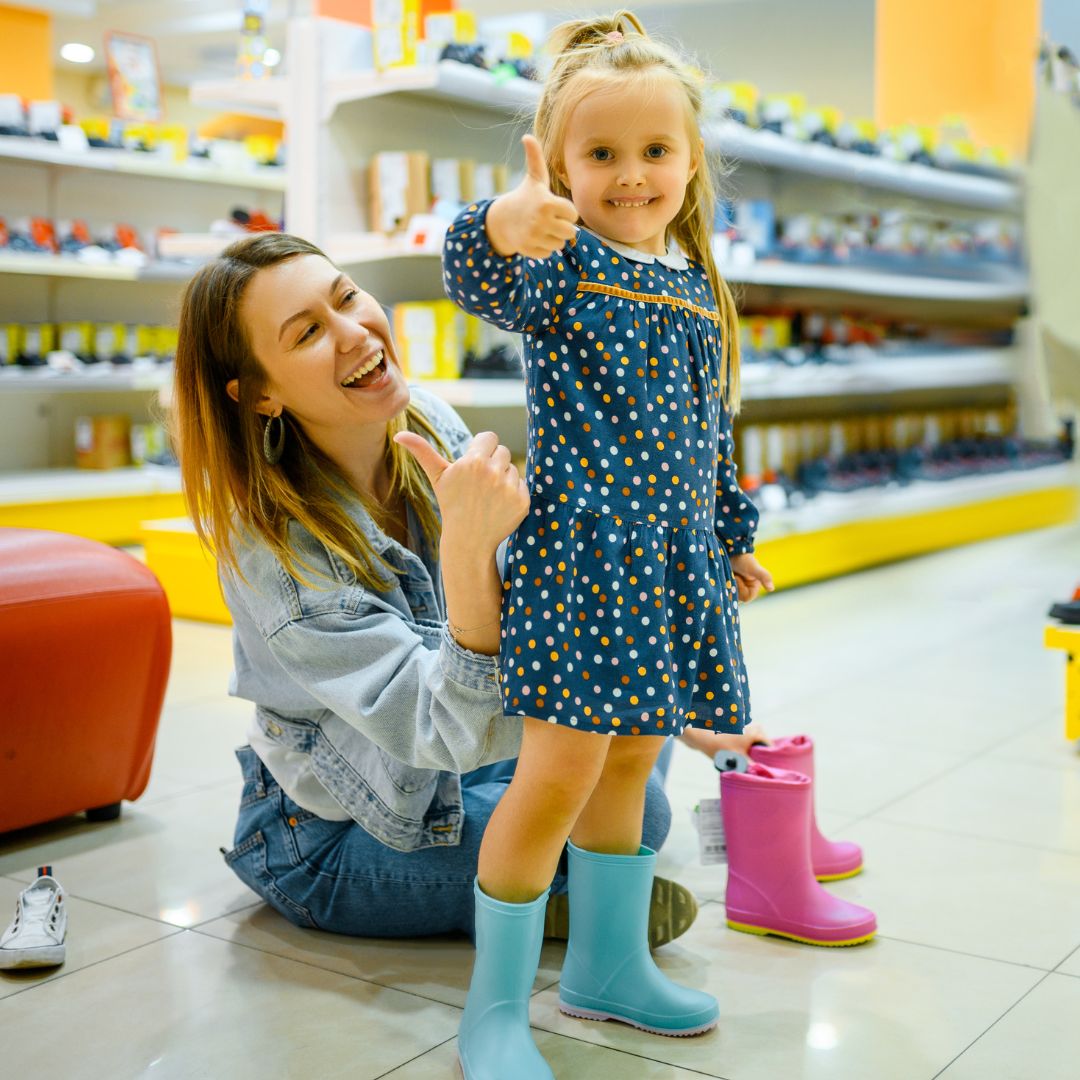 It's that time again! As summer winds down, we know many of our parents are thinking about back to school and outfitting their children for the Fall. One of the most important items on the list is footwear. The shoes your children wear greatly impact the health of their feet.
Below is a checklist to help find the best shoes for your child:
Make a Shoe Shopping List
For younger children, it's almost guaranteed they will need new shoes for school due to the speed at which their feet grow. For teens whose foot growth may have slowed or stopped, it's necessary to examine their shoes for signs of wear. Even shoes that look good on the outside may have compressed insoles or heel beds and may have stretched out over time, leading to foot pain or injury. You'll also want to assess your children's athletic shoes. If you are a serious sports enthusiast, it's best to purchase shoes made specifically for the sport they do. Don't use hand-me-downs. While saving money this way is tempting, shoes mold to the foot of the wearer and will be unfit for someone else.
Visit the Podiatrist
If you have any concerns about the appearance of your child's feet or they are experiencing any pain, it's a good idea to make an appointment for a checkup with us. If you have a child who has had a previous sport or other injury or has a chronic condition such as Sever's disease, the doctor may want to examine them before the start of the fall sports season. Accommodative devices such as a brace or padding to protect a vulnerable foot area can increase comfort and prevent injury.
Plan Your Shopping Trip
Now you're ready to hit the stores, not the online ones. Shopping in a store where your children can try on the shoes and walk around a bit will bring the best result. Here are a few other shopping tips:
Plan to shop late in the afternoon or at night. This is when your children's feet will be at their largest.
Get both of your child's feet measured, and if one foot is larger than the other (which is not unusual), buy shoes to fit the larger foot.
Have your child wear the type of sock they plan to wear with the shoes you will buy to help get an accurate idea of how they fit.
Blast Off Into the New School Year
Have your child get used to wearing their new shoes a few hours at a time in the weeks leading up to the start of school. Investing in buying quality shoes that fit properly will ensure a healthy start and benefit your child all year.
At Podiatry Center of New Jersey, our team of doctors treats various conditions such as sports injuries, diabetic foot problems, pediatric foot conditions, toe deformities, arthritis, nail fungus, arch problems, and heel pain. Equipped with advanced technologies and dedicated staff, our 16 conveniently located offices provide individualized high-quality care for patients across Essex, Hudson, Middlesex, Ocean, Passaic, and Union Counties. For all your foot and ankle problems, contact our Wayne, NJ office at (973) 925-4111 for an appointment.