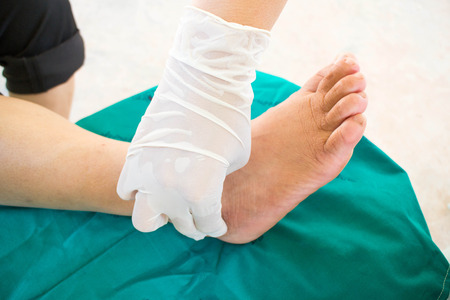 Diabetes affects millions of people worldwide. One of the first major symptoms of this dreadful affliction is peripheral neuropathy (numbness) caused by nerve damage. The damage to the nerves is a result of excess sugar circulating in the blood.
Some symptoms of diabetic nerve damage include:
Numbness
Shooting, burning, or pins and needles pain in the feet and ankles
Muscle weakness
Balance and coordination difficulties
The diagnosis and treatment of diabetic foot problems includes:
Nerve conduction studies—These are used to determine how efficiently your nerves are sending and receiving signals.
Physical exam—Your foot care professional will perform a complete physical examination of your feet to look for diabetes complications including ingrown toenails and foot
Looking for infections—It is vitally important to see your foot doctor at the first sign of redness and infection. An untreated foot wound can quickly progress into an ulcer that requires aggressive treatment to avoid possible amputation. It's even possible that you could lose your entire foot or lower leg if the infection isn't treated soon enough.
Developing a regular inspection and treatment procedure with your foot doctor is essential and will include management of blood sugar and protecting your feet from injuries. Specially-made footwear and orthotic inserts are a major benefit to those suffering with diabetes.
If you are experiencing diabetic foot complications, contact your foot care professional. AtPodiatry Center of New Jersey,Dr. Russell Samofal treats a variety of conditions such as sports injuries, diabetic foot problems, pediatric foot conditions, toe deformities, arthritis, nail fungus, arch problems and heel pain. Equipped with advanced technologies and a dedicated staff, Podiatry Center of New Jersey provides individualized high-quality care for patients all across Morris, Passaic, Bergen and Essex counties. For all your foot and ankle problems, contact our Wayne office at (973) 925-4111 for an appointment.