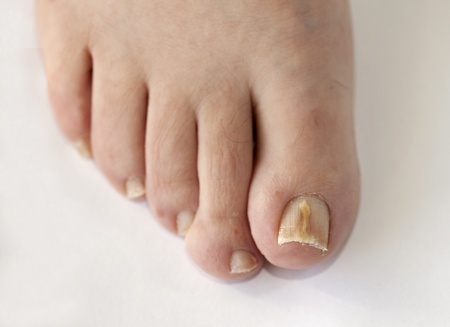 Fungal toenail infections can be ugly, painful, and smelly. Since a fungal toenail infection predominantly occurs underneath the nail, it can be difficult to treat the infection completely and prevent it from coming back. Getting help from your podiatrist is the best way to completely treat a bad case of toenail fungus.
3 treatments for difficult fungal toenail infections include the following:
Systemic antifungal medications—Oral medications can be very effective at removing the fungi from the body, but they can have side effects that range from severely cracked skin to liver damage.
Antifungal creams and other topicals—Topical products are great for individuals with health conditions that may cause them to experience side effects from systemic medications. There are also nail polishes that incorporate an antifungal medicine. Often the surface of the nail will need to be thinned out to allow the medicine to penetrate underneath the nail to attack the fungi.
Removal of the nail—When the above methods are ineffective at stopping the infection, complete removal of the nail may be required. Once the toenail is removed, the infection can be treated directly with antifungal medications. After six months or more, a healthy new nail will grow in to replace the diseased nail.
If you are experiencing fungal toenail infections, your foot care professional can provide the most effective care. At Podiatry Center of New Jersey, Dr. Russell Samofal treats a variety of conditions such as sports injuries, diabetic foot problems, pediatric foot conditions, toe deformities, arthritis, arch problems and heel pain. Equipped with advanced technologies and a dedicated staff, Podiatry Center of New Jersey provides individualized high quality care for patients all across Morris, Passaic, Bergen and Essex counties. For all your foot and ankle problems, contact our Wayne office at (973) 925-4111 for an appointment.