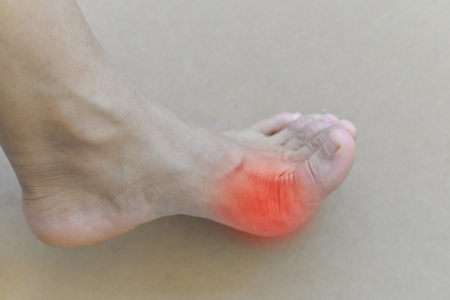 Having pain and discomfort in the ball of the foot can be caused by a variety of conditions, with sesamoiditis being one of the most common. Sesamoid bones are unique in that they are essentially free-floating with only soft tissue connections to other bones. The kneecap is the largest sesamoid bone in the body. You also have two tiny sesamoid bones in the ball area of each foot. Excess stress and pressure can cause inflammation and pain around these bones.
Some of the signs and risk factors for developing sesamoiditis include the following:
Severe pain in the ball of the foot when bending your big toe. The pain can radiate to other parts of the foot, so see your foot doctor for the proper diagnosis and care.
You are at higher risk for developing sesamoiditis if you participate in high impact sports, dance, and exercise or have a physically stressful job that has you on your feet all day.
Other conditions that cause pain in the ball of the foot include capsulitis and neuroma. Each condition has unique treatment protocols so be sure to see your foot doctor for proper care. At Podiatry Center of New Jersey, Dr. Russell Samofal, Dr. Dolan Chowdhury, Dr. Jaclyn Ramirez, Dr. Chris A. Obiarinze, Dr. Eric Freiler, Dr. Owen Morris, Dr. Farah Lakhram, Dr. Meltem Ates, Dr. Zakiyyah Waters, Dr. Ashley Kim, and Dr. Riddhi Shah treat a variety of conditions such as sports injuries, diabetic foot problems, pediatric foot conditions, toe deformities, arthritis, nail fungus, arch problems, and heel pain. Equipped with advanced technologies and dedicated staff, our 11 conveniently located offices provide individualized high-quality care for patients across Essex, Hudson, Middlesex, Ocean, Passaic, and Union Counties. For all your foot and ankle problems, contact our Wayne, NJ office at (973) 925-4111 for an appointment.