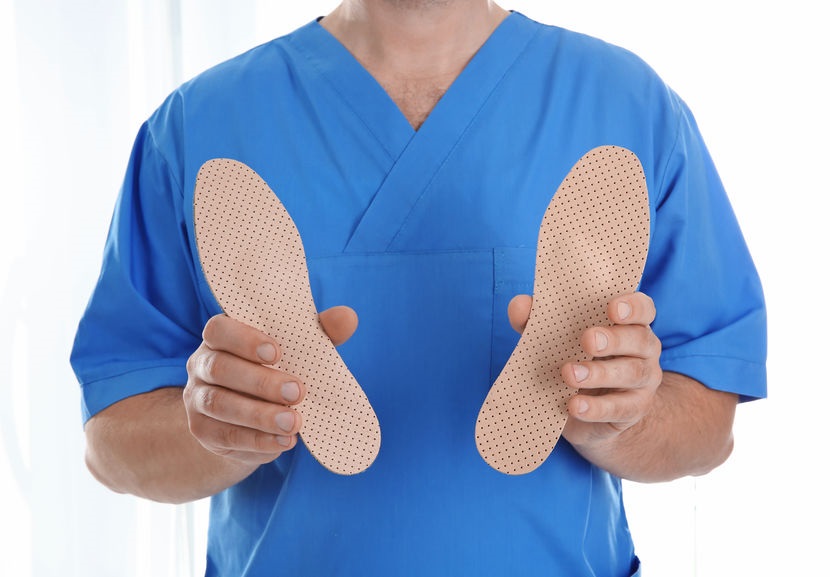 You may experience pain, rubbing, or even feel like your feet are on fire when you walk. If this is the case, using custom orthotics will change the way you walk, the way you feel, and help with your pain. Don't reach for market brands that don't know your feet. Instead, trust that a podiatrist will put your needs first and give you a pair of orthotics that are made just for you.
Custom orthotics can help your feet in the following ways:
Supporting your feet when they need it most- Your feet are unique, and because of that, your orthotics will give you the support you need. Whether you have flat feet, high arches, heel pain, ingrown toenails, hammertoes, or bunions, custom orthotics are for you.
Relief from the pain- Foot ulcers, diabetes, ankle sprains, and plantar fasciitis are all associated with a need for orthotics as well. These, in particular, cause excruciating pain that can lead to lasting damage if you don't see a foot doctor. Orthotics will help improve the function of your foot, which means less pain for you.
The correction of abnormalities upon your foot– The generic insoles you will find in the supermarket are not made for specific foot types. You will need orthotics to correct the issue and help your foot with an abnormality such as a collapsed arch, a high arch, or a flat foot.
You will find that custom-made orthotics will be a bit pricier than others, but the health benefits can't be beaten. The precise fit will ensure that no matter what issue you have with your foot, it can be healed and corrected.
For the best care available, see the doctors at the Podiatry Center of New Jersey. Located at various locations, including Middlesex, Essex, and Hudson counties, they have a new office opening at 6122 Bergenline Avenue, West New York. Their dedicated team of doctors treats any foot issue you have or may encounter. Dr. Russell Samofal, Dr. Dolan Chowdhury, Dr. Chris A. Obiarinze, Dr. Meltem Ates, Dr. Eric Freiler, Dr. Owen Morris, Dr. Farah Lakhram, Dr. Zakiyyah Y. Waters, Dr. Ashley Kim, and Dr. Riddhi Shah, have years of experience treating patients and helping them get healthier feet. Offering their patients state-of-the-art medical technology and bi-lingual staff, each patient will get the best treatment every time. To make an appointment, contact us at (973) 925-4111.