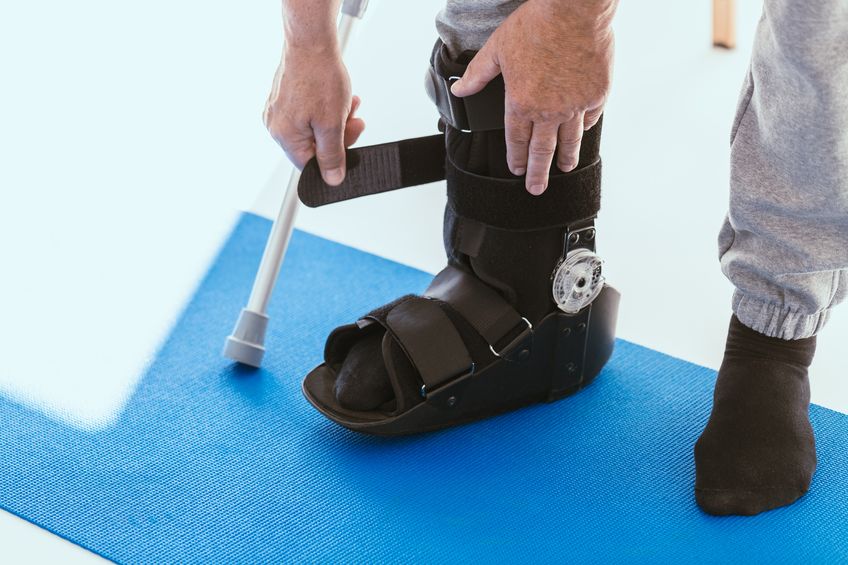 The Moore Balance Brace is a device prescribed by a podiatrist and is meant to help you have better mobility and less chance of falling. No matter the age, anyone can be at risk for a fall. Legs and feet get injured, ankles become weak, and then the inevitable happens. When a fall happens, the damage can be significant, and this is where the Moore Balance Brace comes in.
How It Works
The brace is considered to be a custom orthosis for you. It will provide stability and arch support while helping your body become more anchored. That will help with your balance so that you can walk properly. It is a long-term solution that is used to decrease the risk of falling and getting hurt.
The Benefits
Stabilization-if you suffer from weak ankles and issues with your feet like high arches, you will notice you may sway when you walk or slow movement. The brace stabilizes you to keep you upright.
Light-weight with no hassle-the brace is easy to put on and keep on. It is light-weight, so it is easily portable no matter where you need to go.
Retention of your independence-many people fear that if they use a brace, they will need help walking for the rest of their lives, but that isn't true. The mount offers such support that you retain your independence because you can walk independently without help.
Reduction in shuffling and dragging your feet- If you shuffle or drag your feet when you walk, you are a good candidate for a brace. By reducing the drag, you decrease the likelihood of tripping over something.
At Podiatry Center Of New Jersey, our specialized teams of doctors, Dr. Russell Samofal, Dr. Dolan Chowdhury, Dr. Jaclyn Ramirez, Dr. Chris A. Obiarinze, Dr. Eric Freiler, Dr. Owen Morris, Dr. Farah Lakhram, Dr. Meltem Ates, Dr. Zakiyyah Waters, Dr. Ashley Kim, and Dr. Riddhi Shah, can treat any issue. That includes sports injuries, pediatric foot issues, warts, bunions, heel pain, plantar fasciitis, arthritis, nail fungus, and more. With state-of-the-art technology and staff fully dedicated to your needs, they can offer the best care. Our offices are located in Essex, Ocean, Passaic, Hudson, and the Union Counties. Don't suffer from mobility issues any longer. Contact our office in Wayne, NJ, at (973) 925-41111 to schedule an appointment today.