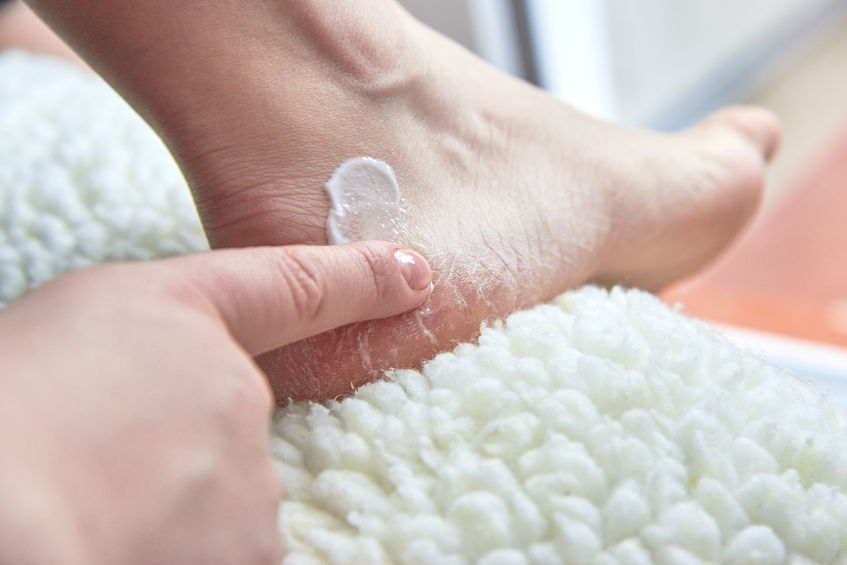 At Podiatry Center of New Jersey, we usually give the more common term for this condition—very dry skin—when presenting it to our patients so as not to alarm them with this scary sounding diagnosis. Although most people suffer with dry skin to some extent during the colder winter months, for some it becomes a more chronic condition that requires medical attention.
Causes of Chronically Dry Skin
Dry skin that is left untreated can progress to heel fissures and cracks. These are not only very painful, but they also allow bacteria to enter the skin and may result in an infection. There are several medical conditions that can result in extremely dry skin. These include:
Neuropathy
Eczema
Psoriasis
This is why it's important to get very dry skin evaluated by our podiatrists. The foot doctor will examine your feet and get a complete medical history. He or she may also order some laboratory tests to nail down the cause of your dry skin. In addition to the above conditions, there are other factors that may potentially increase the risk for dry skin including, weight gain, poor shoe choice and being dehydrated.
A note to our patients with diabetes — if you notice your skin is becoming dry, flaky and red, it's essential that you contact us immediately. If cracks in the skin develop, they can develop into an open wound or ulcer and create a serious medical complication.
Getting Back to Supple Skin
The source of your dry foot skin will determine the treatment. The podiatrist may recommend moisturizing your feet at least twice a day with a prescription cream or an over-the-counter moisturizer that contains alpha hydroxy acids (AHAs), salicylic acids, or urea (10-25 percent). Other ways to help include drinking plenty of water throughout the day and avoiding bathing in very hot water.
It's important not to ignore seemingly minor podiatric problems, especially when home remedies do not seem to improve the condition or stop them from getting worse.
At Podiatry Center of New Jersey, Dr. Russell Samofal, Dr. Dolan Chowdhury, Dr. Chris A. Obiarinze, Dr. Eric Freiler, Dr. Owen Morris, Dr. Farah Lakhram, Dr. Meltem Ates, Dr. Zakiyyah Waters, Dr. Ashley Kim, Dr. Usman Akram, Dr. Olufunke Buraimoh and Dr. Joseph Schmidl treat a variety of conditions such as sports injuries, diabetic foot problems, and pediatric foot conditions, toe deformities, arthritis, nail fungus, arch problems, and heel pain. Equipped with advanced technologies and dedicated staff, our 11 conveniently located offices provides individualized high-quality care for patients all across Essex, Hudson, Middlesex, Ocean, Passaic, and Union Counties. For all your foot and ankle problems, contact our Wayne, NJ office at (973) 925-4111 for an appointment.