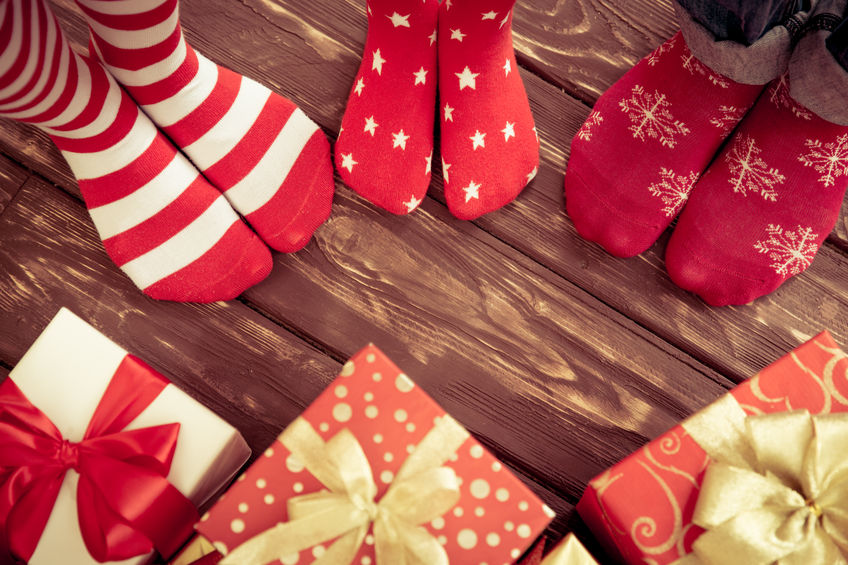 The holidays are here and at Podiatry Center of New Jersey, we're wondering what present you're planning to give your feet. After all, these amazing structures have helped you get through all the holiday craziness, and they deserve to be on your gift list. Below are some suggestions:
A Gym Membership—You may think this means more work for your feet, but regular exercise is indeed the gift that keeps giving the whole year through. Patients who workout have better circulation, flexibility and range of motion. They also tend to have less foot pain. Exercise also helps you maintain an appropriate weight which is a plus because many common foot problems such as plantar fasciitis and ball of foot pain are exacerbated by being overweight.
New Dress Shoes—Your feet will be very grateful if you give up high, spiky heels with pointy toes. The pressure this type of shoe exerts can greatly increase the progression of toe deformities such as bunions and hammertoes. Your ankles will also be happy because thin heels increase the risk of ankle sprains.
Anti-Fatigue Mat—Do you have a standing desk or spend long hours in front of a blackboard? Or maybe your standing spot is in front of the kitchen sink. If so, an anti-fatigue mat may be at the top of your feet's wish list. These thick and spongy mats make standing more comfortable.
Socks with Built-in Moisturizer—The heat is on and that means dry, flaky skin for many patients. Not only is this itchy and irritating, but it can also lead to heel cracks. These cracks can be painful and give harmful bacteria an entry point into your body. There are full and half socks available that contain moisturizer in the fabric which continually releases to soften and hydrate skin on your heels and the rest of your feet. And yes, they are washable!
Treat your feet this holiday season.
At Podiatry Center of New Jersey, Dr. Russell Samofal, Dr. Dolan Chowdhury, Dr. Chris A. Obiarinze, Dr. Eric Freiler, Dr. Owen Morris, Dr. Farah Lakhram, Dr. Meltem Ates, Dr. Zakiyyah Waters, Dr. Ashley Kim, Dr. Usman Akram, Dr. Olufunke Buraimoh and Dr. Joseph Schmidl treat a variety of conditions such as sports injuries, diabetic foot problems, and pediatric foot conditions, toe deformities, arthritis, nail fungus, arch problems, and heel pain. Equipped with advanced technologies and dedicated staff, our 11 conveniently located offices provides individualized high-quality care for patients all across Essex, Hudson, Middlesex, Ocean, Passaic, and Union Counties. For all your foot and ankle problems, contact our Wayne, NJ office at (973) 925-4111 for an appointment.