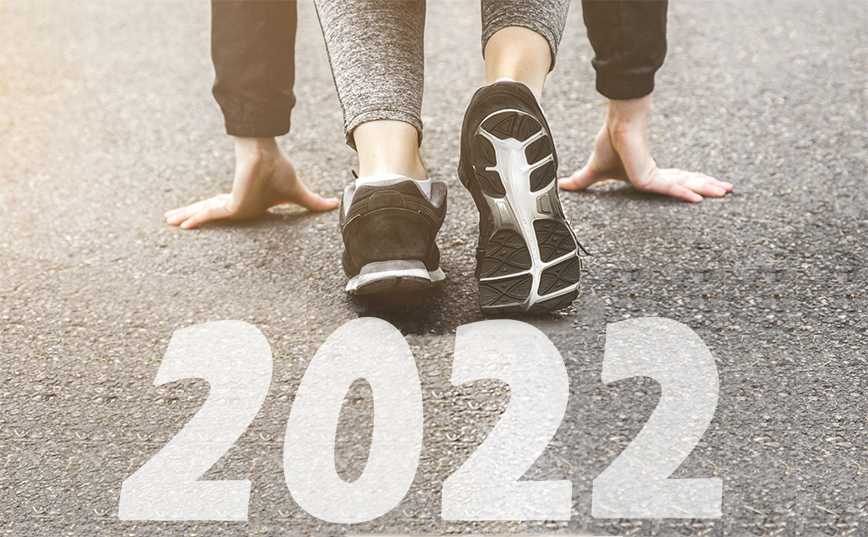 At Podiatry Center of New Jersey, we want to wish all of our patients a bright and happy New Year! January is a time of new beginnings, and we have some simple ways you can improve your foot health and develop habits that will benefit your feet and ankles all year long.
Don't ignore foot pain! This is one of the top ways you can improve foot health because nearly all podiatric problems are best treated in their earliest stages. If your feet or ankles are hurting or you notice other unusual symptoms such as ulcers, rashes, growths, skin discoloration or swelling, let our podiatrists evaluate your feet and prescribe the correct treatment for your foot disorder.
Keep 'em moving—your feet that is. Changing position often from standing to sitting or vice versa can improve circulation. Exercising regularly and putting your legs and feet up against a wall at the end of the day will promote better blood flow and healthier feet.
No "bathroom surgery." Trimming calluses, removing warts and digging out ingrown toenails are all best done by the podiatrist. Trying to treat yourself at home is likely to lead to injury and infection.
Avoid athlete's foot and toenail fungus. Wear shoes in public places like gyms and nail salons and don't share footwear, nail files or anything that touches another person's feet.
Eat more fruits and vegetables. You may not associate these dietary improvements with good foot health. However, eating a rainbow of produce helps ensure you'll get plenty of antioxidants and nutrients that can help fight inflammation and also play a role in maintaining a healthy weight. Carrying excess pounds increases foot and ankle pain.
Let your feet breathe. Don't choose socks, hose and shoes that are too tight. Look for materials that are soft and flexible and allow air to circulate. If your feet tend to sweat profusely, have an extra pair of socks with you and change when feet feel moist.
Alternate your shoes. Wearing the same pair everyday can cause foot pain and also increases your risk for fungal infections.
At Podiatry Center of New Jersey, Dr. Russell Samofal, Dr. Dolan Chowdhury, Dr. Chris A. Obiarinze, Dr. Eric Freiler, Dr. Owen Morris, Dr. Farah Lakhram, Dr. Meltem Ates, Dr. Zakiyyah Waters, Dr. Ashley Kim, Dr. Usman Akram, Dr. Olufunke Buraimoh and Dr. Joseph Schmidl treat a variety of conditions such as sports injuries, diabetic foot problems, and pediatric foot conditions, toe deformities, arthritis, nail fungus, arch problems, and heel pain. Equipped with advanced technologies and dedicated staff, our 11 conveniently located offices provides individualized high-quality care for patients all across Essex, Hudson, Middlesex, Ocean, Passaic, and Union Counties. For all your foot and ankle problems, contact our Wayne, NJ office at (973) 925-4111 for an appointment.