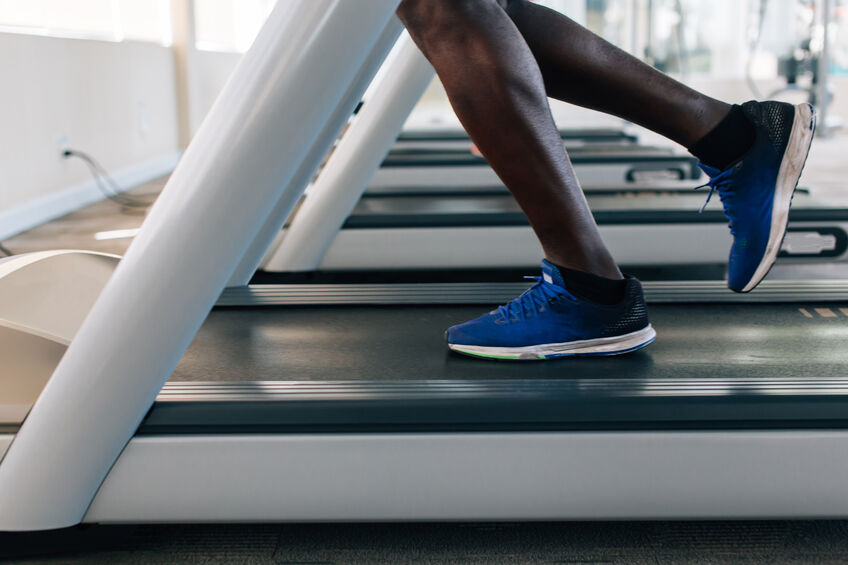 It's a New Year and at Podiatry Center of New Jersey we know many of our patients have resolved to make getting fit a top priority. We wholeheartedly endorse your plans! Regular exercise can benefit your feet and the rest of your body in numerous ways. Be sure to check with your physician and the podiatrist before starting a new fitness plan. Your doctors will advise you on how to safely exercise with any existing medical conditions you have. To ensure that your plans get off to a great start, avoid these issues that frequently derail new exercise regimens:
Equipment Mishaps—With Covid still raging and the difficulty of getting into a steady gym routine, many people are purchasing treadmills, ellipticals, stair-steppers, and other pieces of exercise equipment to use at home. Coinciding with this trend, hospitals are seeing an increase of emergency room visits due to fitness equipment injuries. Before using any new exercise machine read all the directions thoroughly. Make sure you know where cut off switches are and don't skip attaching "dead-man switches" and other safety items. Start off slowly on your new equipment until you get used to it. For example, walking on a treadmill requires different balance and steps than walking on your street. Take the time to get properly and safely adjusted to your new machine.
Overuse Injuries—These happen most often when someone is too zealous in the start of their program or have chosen an exercise plan that is far advanced beyond their current fitness level. Slow and steady wins the race if you wish to avoid shin splints, blisters, and more serious sports injuries like Achilles tendonitis and stress fractures. If you've chosen a new activity make sure you understand the proper form and way to perform the exercise correctly. Then begin at an easy level and gradually increase the intensity and length of your workout.
The Wrong Shoes—Don't start an exercise or sport without the proper footwear. Thinking you'll trying running for a few weeks in your summer slip-on sneakers or using your tennis shoes for a Boot Camp class is likely to end in injury. Today's sports and fitness activities have shoes specifically designed to support your feet and accommodate movements required by the exercise. Get professionally fitted with shoes made for the exercise you plan to do.
Even if https://antidepressantremedy.com/xanax-alprazolam/ is prescribed by a doctor and bought by prescription, do not forget that treatment can cause severe consequences. The strongest sedative quickly causes dependence and should be taken under the strict supervision of a doctor and only in doses specified by a specialist. Exceeding the dosage or increasing the number of doses can cause addiction.
At Podiatry Center of New Jersey, Dr. Russell Samofal, Dr. Dolan Chowdhury, Dr. Chris A. Obiarinze, Dr. Eric Freiler, Dr. Owen Morris, Dr. Farah Lakhram, Dr. Meltem Ates, Dr. Zakiyyah Waters, Dr. Ashley Kim, Dr. Usman Akram, Dr. Olufunke Buraimoh and Dr. Joseph Schmidl treat a variety of conditions such as sports injuries, diabetic foot problems, and pediatric foot conditions, toe deformities, arthritis, nail fungus, arch problems, and heel pain. Equipped with advanced technologies and dedicated staff, our 11 conveniently located offices provides individualized high-quality care for patients all across Essex, Hudson, Middlesex, Ocean, Passaic, and Union Counties. For all your foot and ankle problems, contact our Wayne, NJ office at (973) 925-4111 for an appointment.