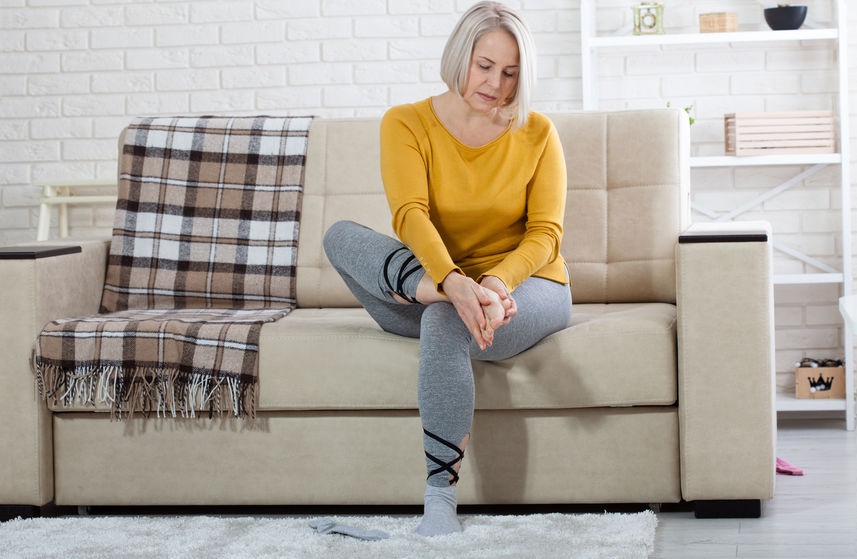 What do Harriet Tubman, Jane Goodall and Susan B. Anthony all have in common? They're among the many women being celebrated during Women's History Month. At Podiatry Center of New Jersey we know it's hard to be at the top of your game if your feet hurt. As a woman, what podiatric issues are standing between you and making history? Below are three potential areas to investigate.
Your Choice of Shoes
Your footwear can be your feet's greatest enemy or their best weapon against common foot and ankle disorders. Consider the following: some studies estimate that as many as 9 out of 10 women are wearing shoes that are too small for their feet. Others choose styles with high heels and narrow toe boxes which force the foot into an unnatural position and exert severe strain and pressure on the toes leading to deformities like bunions and hammertoes. The other extreme, wearing shoes that are completely flat, causes its own group of foot ailments including plantar fasciitis, flat feet and pain in the arches. Invest in shoes that are well made with good support and constructed of materials that are soft and flexible. Replace shoes as soon as they begin to show signs of wear.
Putting Everyone Else's Needs First
Many foot problems are impacted by choices that may at first seem to have little to do with the feet. Not exercising because you don't have time may lead to excess weight gain which in turn increases your risk for many foot problems. Smoking—instead of finding healthy outlets for stress—impedes circulation to your feet and toes. Not taking the time to cook healthy meals that contains all the nutrients your feet (and the rest of your body) need such as calcium for strong bones and lots of fruits and vegetables to fight inflammation and give your body the nutrients and antioxidants it needs can also lead to foot conditions down the road. Investing in self-care will help you to better take care of others!
Not Making Time to Deal with Foot Problems
It's essential to keep up with all your regularly scheduled medical appointments, including podiatric checkups. While you may feel that have no time now, delaying getting foot and ankle pain evaluated and properly treated can mean more much time off your feet in the future. If you are experiencing new or worsening foot pain or other abnormal symptoms, contact us today to get it evaluated and treated so you can take on the world and blaze your path to success!
At Podiatry Center of New Jersey, Dr. Russell Samofal, Dr. Dolan Chowdhury, Dr. Chris A. Obiarinze, Dr. Eric Freiler, Dr. Owen Morris, Dr. Farah Lakhram, Dr. Meltem Ates, Dr. Zakiyyah Waters, Dr. Ashley Kim, Dr. Usman Akram, Dr. Olufunke Buraimoh and Dr. Joseph Schmidl treat a variety of conditions such as sports injuries, diabetic foot problems, and pediatric foot conditions, toe deformities, arthritis, nail fungus, arch problems, and heel pain. Equipped with advanced technologies and dedicated staff, our 11 conveniently located offices provides individualized high-quality care for patients all across Essex, Hudson, Middlesex, Ocean, Passaic, and Union Counties. For all your foot and ankle problems, contact our Wayne, NJ office at (973) 925-4111 for an appointment.