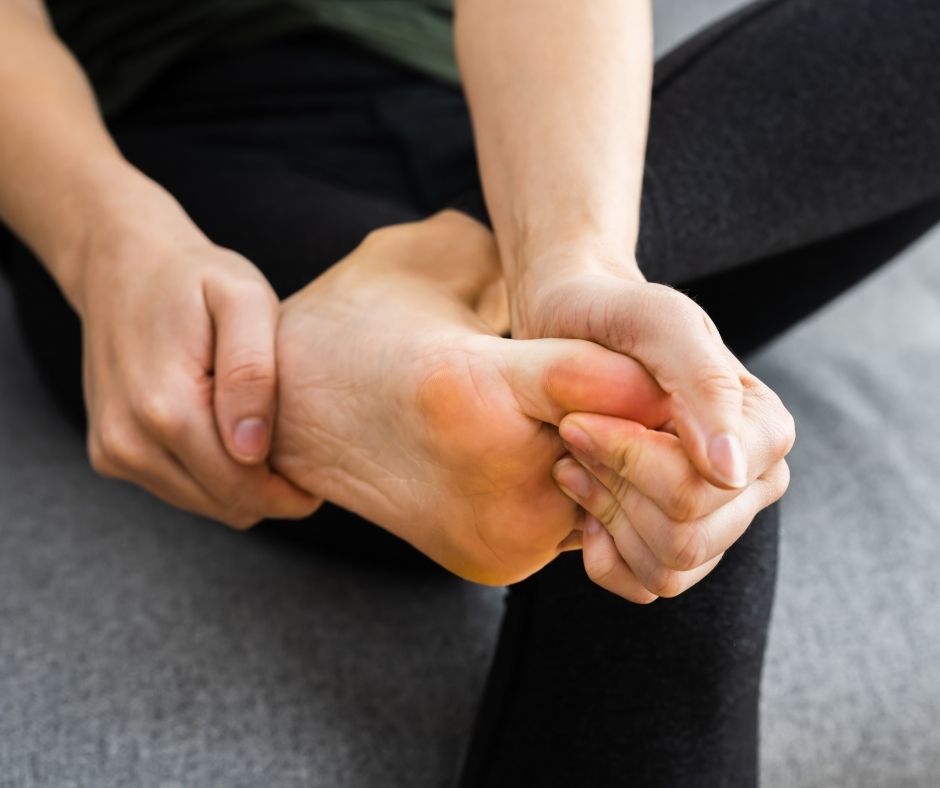 At Podiatry Center of New Jersey we know that many of our patients have experienced foot cramps. Although often not long lasting, when the pain of a cramp grabs you, it can be intense. It's estimated that approximately 25% of people are afflicted with nighttime cramps which tend to be more common in older adults. Cramps can have a wide variety of sources. Below are some of the more common.
Too much physical activity. Strenuous exercise or prolonged periods of standing without adequate rest periods can lead to cramping.
Electrolyte imbalance. Your muscles rely on a number of electrolytes including potassium, sodium, calcium and magnesium to function properly. If the amounts of these electrolytes in your body gets off balance due to conditions such as diarrhea, cirrhosis or dialysis, cramping is a consequence.
Shoe choice. Footwear that is either very flat or high heeled can force your foot into an unnatural position which puts a strain on the muscles that support the arches of your feet.
Medical conditions. There are several diseases and disorders that have lower extremity cramping as a symptom. Some of these are: neuropathy, peripheral vascular disease, type 2 diabetes, multiple sclerosis and thyroid disease.
Leg and foot cramping is a side effect of certain medications such as naproxen, thiazide diuretics and statins.
Cramp Prevention
Fortunately, there are a number of steps you can take to reduce the likelihood and frequency of cramps. These include:
Stretch your feet and leg muscles after exercising
Stay well-hydrated
Lose weight if you are overweight to reduce strain on feet
Do muscle strengthening exercises for your feet, ankles and toes
Wear supportive shoes
If you suffer with foot or leg cramps, make an appointment to speak with one of our podiatrists to track down the source and appropriate treatment.
At Podiatry Center of New Jersey, Dr. Russell Samofal, Dr. Dolan Chowdhury, Dr. Chris A. Obiarinze, Dr. Eric Freiler, Dr. Owen Morris, Dr. Farah Lakhram, Dr. Meltem Ates, Dr. Zakiyyah Waters, Dr. Ashley Kim, Dr. Usman Akram, Dr. Olufunke Buraimoh and Dr. Joseph Schmidl treat a variety of conditions such as sports injuries, diabetic foot problems, and pediatric foot conditions, toe deformities, arthritis, nail fungus, arch problems, and heel pain. Equipped with advanced technologies and dedicated staff, our 11 conveniently located offices provides individualized high-quality care for patients all across Essex, Hudson, Middlesex, Ocean, Passaic, and Union Counties. For all your foot and ankle problems, contact our Wayne, NJ office at (973) 925-4111 for an appointment.