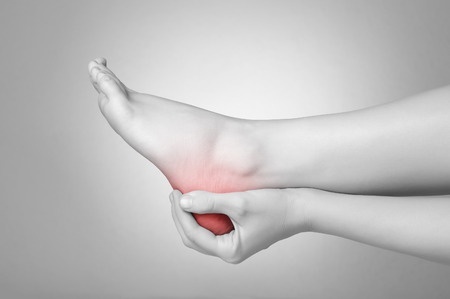 This is one of the most common questions we get asked at Podiatry Center of New Jersey. Tracking down the source of heel pain can be a complex process. Sometimes the pain may be due to something as simple as wearing shoes that lack arch support. It can also be the result of an injury. Plantar fasciitis is one of the most common podiatric problems that cause heel pain.
What is Plantar Fasciitis?
The plantar fascia is a long, fibrous band of tissue that runs along the bottom of the foot from your heel to your toes. It can become inflamed due to several issues:
Overuse—this can happen to runners and other athletes whose sport includes repetitive pounding of the feet and those whose jobs require them to be on their feet for extended periods
Foot structure—patients who overpronate or have overly high arches
Shoe choice—primarily wearing shoes or boots that are completely flat or have poor arch support
Diagnosis and Treatment
If you suffer from heel pain, you must make an appointment with one of our doctors to get it evaluated. The foot doctor will examine your feet and ask questions about your daily activities. X-rays or other imaging studies may also be ordered. Many patients with plantar fasciitis also have heel spurs.
If a diagnosis of plantar fasciitis is confirmed, there are several conservative treatment options available:
Icing the heel and taking over-the-counter NSAIDS may be recommended to deal with pain and swelling
Night splints may be prescribed to keep the plantar fascia stretched while you sleep
Supportive shoes or custom orthotics
Steroid injections
If none of these measures are effective, the podiatrist may recommend surgery.
Don't wait to seek evaluation and treatment if your heel is hurting. Contact us today for an appointment.
At the Podiatry Center of New Jersey, our team of doctors treat various conditions such as sports injuries, diabetic foot problems, and pediatric foot conditions, toe deformities, arthritis, nail fungus, arch problems, and heel pain. Equipped with advanced technologies and dedicated staff, our 16 conveniently located offices provide individualized high-quality care for patients across Essex, Hudson, Middlesex, Ocean, Passaic, and Union Counties. For all your foot and ankle problems, contact our Wayne, NJ office at (973) 925-4111 for an appointment.