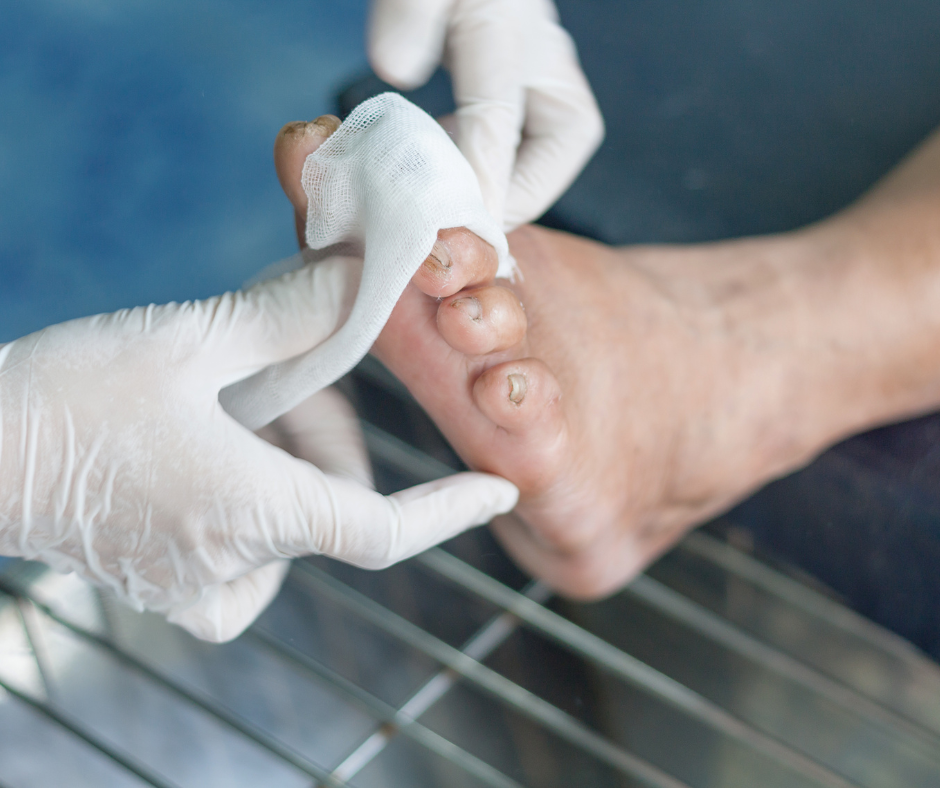 For patients with diabetes, we at Podiatry Center of New Jersey know that one of the primary concerns is avoiding complications. The feet, being the part of the body farthest from the heart, have the hardest time healing, especially when poor circulation is present as is often the case in patients with diabetes. Peripheral neuropathy (or nerve damage), also commonly associated with diabetes, may make detecting potentially dangerous conditions more difficult. Below are some common diabetic foot complications and what steps you can take to avoid them.
Wounds—perhaps the worst and most-feared complication from diabetes is a wound or ulcer. These can be difficult to heal and may result in infections and even amputations. There are a number of strategies for preventing wounds from forming. These include:
Inspecting your feet daily and reporting any unusual changes—regardless of how minor they may seem—to our doctors to be evaluated. Be on the lookout for redness, cuts in the skin, bruising, swelling, etc.
Wear shoes that fit properly. The goal is to avoid any pinching or friction between the footwear and your feet.
Don't expose feet to heat sources. Avoid electric blankets, sit far away from fires and space heaters, and always test the bath water before stepping in.
Skin Conditions—athlete's foot, fungal infections and warts are all skin problems that, if not treated promptly, may lead to openings in the skin which could be the pathway to infection. Keeping feet covered, especially in public places like community pools, nail salons and gyms will greatly reduce the risk of contracting one of these conditions which are spread by direct contact. Make sure feet stay dry—switch out of damp socks asap. Rotate footwear to give shoes a chance to air out. It's also important to keep skin on the feet moisturized to avoid heel cracks from developing.
Toe Deformities—another condition patients with diabetes are more susceptible to are toe deformities such as bunions and hammertoes. The single best way to avoid this issue is by wearing shoes that have roomy toe boxes and low heels. Narrow shoes or those that force the feet forward are more likely to cause toes to move out of position. Look for changes in the appearance of toes when inspecting your feet.
We're here to help you keep your feet healthy. If you have diabetes and have any questions or concerns, contact us today.
At Podiatry Center of New Jersey our team of doctors treat various conditions such as sports injuries, diabetic foot problems, and pediatric foot conditions, toe deformities, arthritis, nail fungus, arch problems, and heel pain. Equipped with advanced technologies and dedicated staff, our 16 conveniently located offices provide individualized high-quality care for patients across Essex, Hudson, Middlesex, Ocean, Passaic, and Union Counties. For all your foot and ankle problems, contact our Wayne, NJ office at (973) 925-4111 for an appointment.