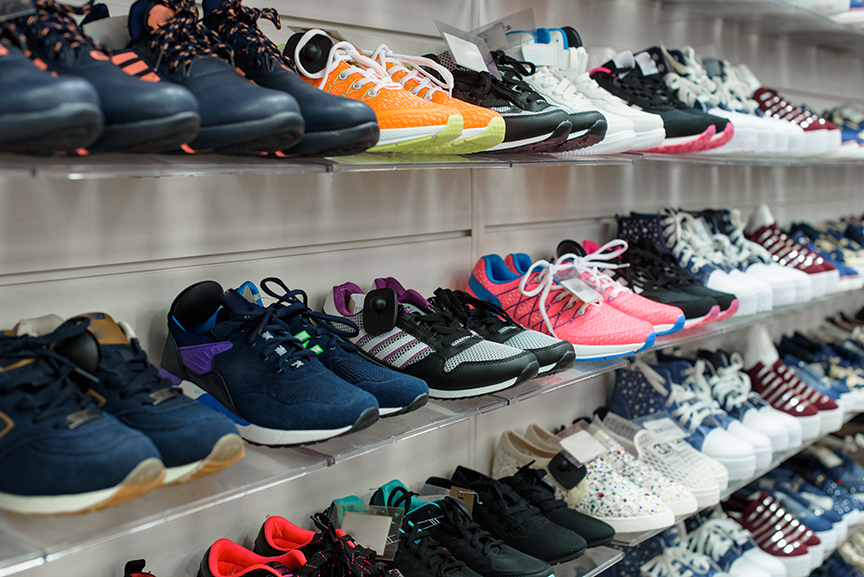 At Podiatry Center of New Jersey, we know many patients are signing on for self-improvement by making New Year's resolutions. One area we'd like to see more people consider is their footwear. The shoes you wear can be the deciding factor between healthy feet and hurting feet. Below are some tips to put into practice this year.
Conduct a Shoe Rack Inventory
The first step is to examine the shoes you currently own. Discard any pairs that have holes, unevenly worn heels, stretched-out backs, or other obvious signs of damage or wear. Keep in mind walking and running shoes should be replaced every 300-500 miles regardless of how they look. Internal components can break down leaving your feet vulnerable to pain and injury.
Next, look at the remaining shoes and ask yourself if your feet hurt consistently when you wear any of them—time to get rid of those! Check heel heights. Your feet would greatly appreciate it if you got rid of any high, spiky heels as these can cause injuries, bunions, hammertoes and other deformities.
Shop Wisely
Chances are there will be some shoes, boots and sneakers you'll need to replace. Get your feet professionally measured as foot size can change over time. Look for shoes that have supportive arches. It will reduce the risk of heel pain. Choose natural, flexible materials that allow your feet to breathe. If you have a chronic podiatric condition such as bunions or flat feet, you may want to consult our team of doctors for footwear suggestions that will best accommodate your condition.
Get the Right Shoe for the Activity
Finally, make this the year you get the appropriate shoes for the activities you do. Your basic sneakers, for example, are not designed to protect your feet while hiking. Today's footwear is designed to support your foot for the actions specifically associated with a particular sport or activity. If there is a fitness activity you regularly engage in, purchase shoes that are for that activity.
If you have any questions about shoes and your feet, contact us today.
At Podiatry Center of New Jersey our team of doctors treat various conditions such as sports injuries, diabetic foot problems, and pediatric foot conditions, toe deformities, arthritis, nail fungus, arch problems, and heel pain. Equipped with advanced technologies and dedicated staff, our 16 conveniently located offices provide individualized high-quality care for patients across Essex, Hudson, Middlesex, Ocean, Passaic, and Union Counties. For all your foot and ankle problems, contact our Wayne, NJ office at (973) 925-4111 for an appointment.