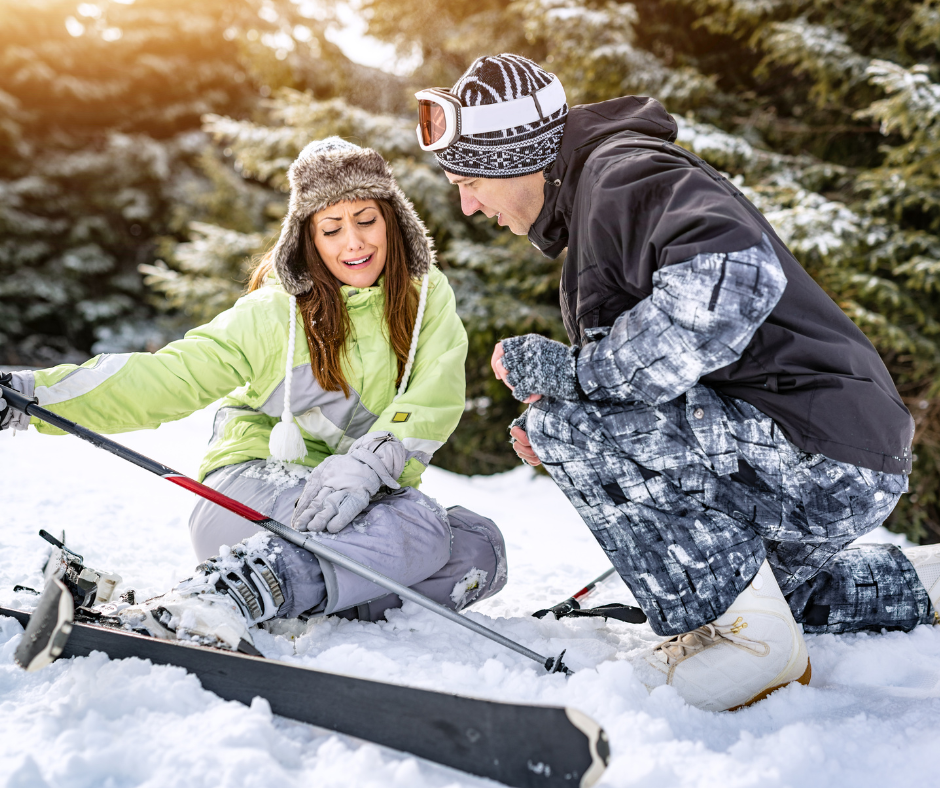 Winter break is almost here and at Podiatry Center of New Jersey, we know that means many of our patients will want to hit the slopes, get on the ice or enjoy other cold-weather fun. It's also a time of the year when we see an increase in podiatric injuries such as fractures, ankle sprains, and even frostbite. Below are some safety tips to protect your feet and ankles while you enjoy your favorite winter activity.
Ice Skating—when it comes to skating, the fit of the skate is the single most important factor in preventing injuries. Figure and speed skating both require pushing off and sudden turns which can increase the strain on ankles. It's important that the skates you wear provide firm ankle support. Pay attention to where the skate hits on the back of your foot as well. Haglund's deformity or "pump bump" is a condition that can be caused by the stiff back of the skate rubbing against the foot and aggravating the bony enlargement at the back of the heel. The soft tissue at the base of the Achilles tendonitis can also become inflamed causing painful bursitis.
Skiing—Just as with skating, downhill, and cross-country skiing injury risk is minimized with properly fitting boots. In addition, it's important to stretch and give your feet time to adjust to the cold before you engage in vigorous physical activity. Be alert to signs of frostbite as well. Any numbness, burning or pain in the skin of your feet (or elsewhere on your body) is a signal to take a break and get someplace warm.
Winter Running—many runners don't want to let winter weather interrupt their running routine. You may need to add a layer of socks to keep feet warm (and perhaps get a slightly bigger size running shoe to accommodate them). Allow extra warm up time to compensate for cold temperatures and be vigilant about avoiding icy patches,
If you sustain a winter sport injury, contact us as soon as possible for evaluation and treatment.
At Podiatry Center of New Jersey our team of doctors treat various conditions such as sports injuries, diabetic foot problems, and pediatric foot conditions, toe deformities, arthritis, nail fungus, arch problems, and heel pain. Equipped with advanced technologies and dedicated staff, our 16 conveniently located offices provide individualized high-quality care for patients across Essex, Hudson, Middlesex, Ocean, Passaic, and Union Counties. For all your foot and ankle problems, contact our Wayne, NJ office at (973) 925-4111 for an appointment.