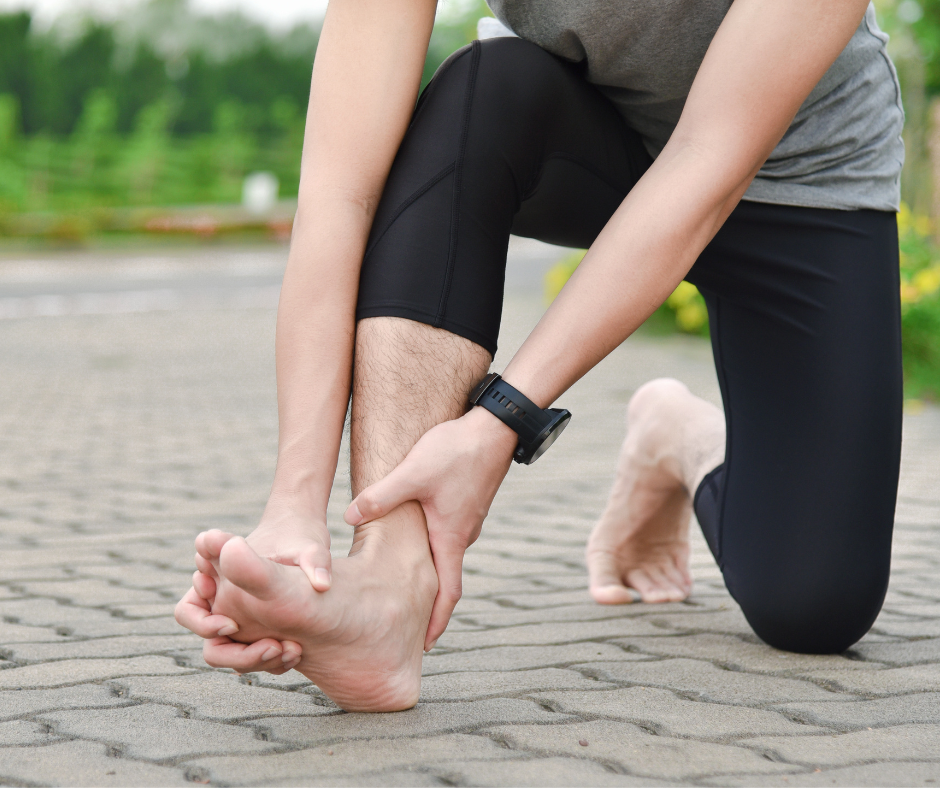 We frequently hear this question from our patients at the Podiatry Center of New Jersey. It can be perplexing if you haven't suffered a foot or ankle injury or can pinpoint any other specific reason for new or worsening foot pain.
Here are some potential sources of foot pain you may not have considered:
Your shoes—it may surprise you that as many as 9 out of 10 people are wearing shoes that are the wrong size for their feet. It's normal for feet to get bigger as you age or if you've gained weight. Get your feet measured at a reputable shoe store, and don't assume you know your size and buy shoes without trying them on.
What you're standing on—hardwood and tile and the flooring materials of choice in modern décor, and post-covid many patients are working from home more often. If this describes your situation, it may be that spending long periods walking or standing on hard surfaces is the source of your foot discomfort. This can be even worse if you are usually barefoot or in slippers.
Your weight—have you gained a few pounds recently? Unfortunately, every pound you gain adds about 4 pounds of pressure to your lower extremities. This means even a relatively small bump up on the scale can result in pain to your feet, ankles, or knees. The good news is that the reverse is also true, and every pound you lose will have a similar quadruple effect.
What else is going on in your body—sometimes, foot pain isn't actually about your feet. Diseases like arthritis and hypertension may first manifest with symptoms in your feet. Diabetes, for example (or other conditions that impede circulation), can cause nerve pain, joint deterioration, and other uncomfortable symptoms.
If you have unexplained foot pain or discomfort, it's best to contact us as soon as possible to get the proper diagnosis and treatment.
At the Podiatry Center of New Jersey, our team of doctors treats various conditions such as sports injuries, diabetic foot problems, pediatric foot conditions, toe deformities, arthritis, nail fungus, arch problems, and heel pain. Equipped with advanced technologies and dedicated staff, our 16 conveniently located offices provide individualized high-quality care for patients across Essex, Hudson, Middlesex, Ocean, Passaic, and Union Counties. For all your foot and ankle problems, contact our Wayne, NJ office at (973) 925-4111 for an appointment.