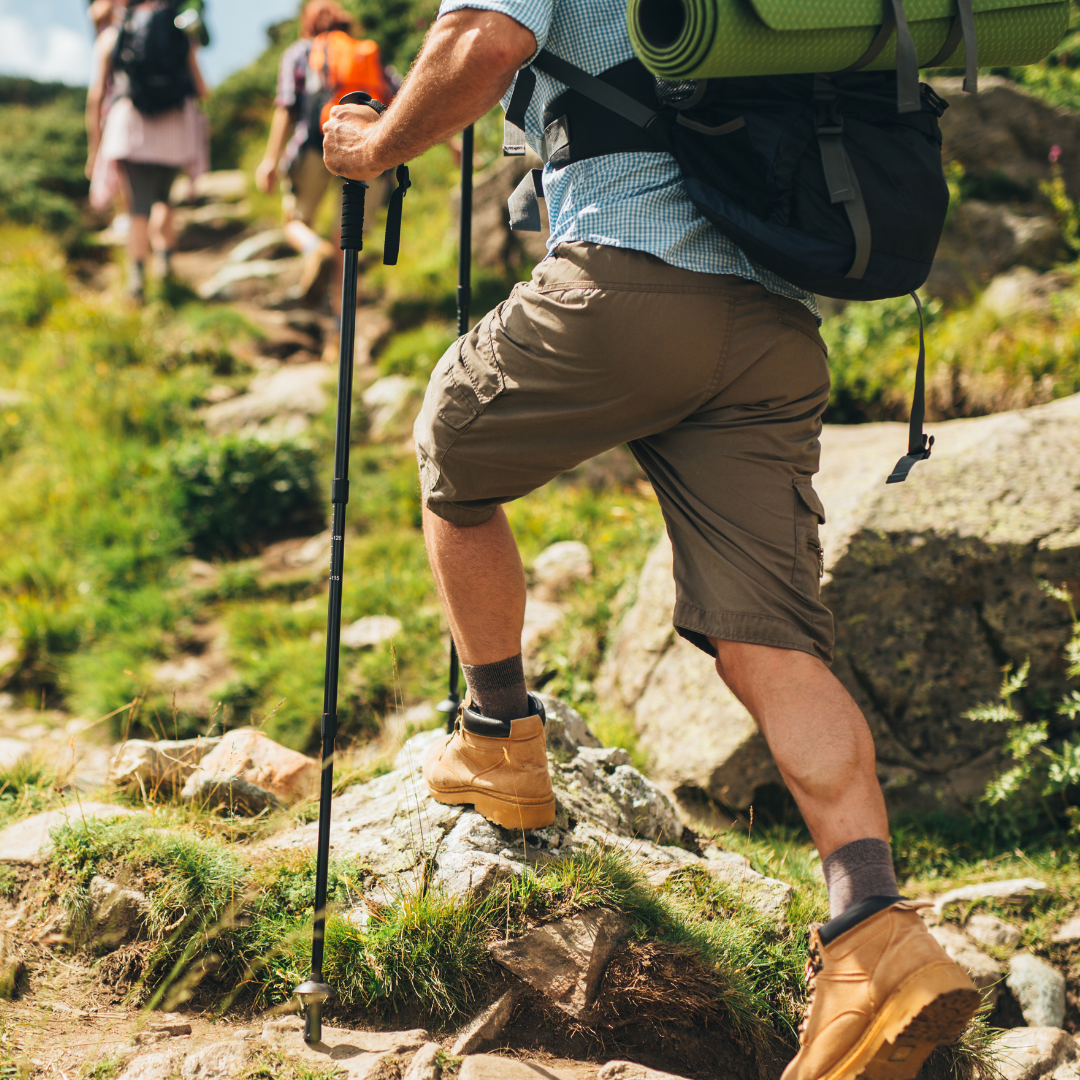 At Podiatry Center of New Jersey, we know that sunny days have been in short supply this fall, but when you get one, heading out for a hike to enjoy fall's finest foliage is a must! Before you embark on this fun activity, we have 5 tips to make your hike safer for your feet and more fun!
Here are 5 Hiking Tips
Check your hiking boots—if you've had them for a few years, try them on and make sure they still fit comfortably. Your shoe size can change as you get older or if you've put on a few pounds. Look for any obvious signs of wear and tear. If you buy new hiking shoes, go to a professional outdoor store to get a proper fit and the right pair of shoes for your feet. Try out new shoes at home before taking them out on the trail.
Investigate your trail options—randomly heading out on a hike that "looks good" could be disastrous. Know your audience—are children going on the hike? What's your and the other hikers' current level of fitness? Hiking 3 miles is different from walking 3 miles in your neighborhood. Things to check:

Terrain—is it relatively flat or hilly? What does the trail consist of—packed stone or paved, or is it a natural forest, which may mean uneven ground, loose stones, and roots on your path?
Elevation—most trail maps will show elevation or even tell you the total climb in feet.
Trail rating—knowing if a trail is considered easy, moderate, or challenging is also helpful.
Number of miles.

Pack a few essentials—in your backpack, bring water and a snack. For your feet, include an extra pair of socks, moleskin to protect the skin if you feel a blister forming, bandages, anti-bacterial ointment, and an ankle brace, just in case.
Listen to your feet—if your feet start to hurt while hiking, take a break and sit briefly. If that doesn't help, turn back. Pressing onward may result in an injury or being stuck miles away from the trailhead in pain and unable to walk.
Get any pain or injuries checked out—if you twist your ankle or are experiencing above-normal exercise pain after your hike, be sure to contact us promptly for an appointment to get it evaluated.
At Podiatry Center of New Jersey, our team of doctors treats various conditions such as sports injuries, diabetic foot problems, pediatric foot conditions, toe deformities, arthritis, nail fungus, arch problems, and heel pain. Equipped with advanced technologies and dedicated staff, our 16 conveniently located offices provide individualized high-quality care for patients across Essex, Hudson, Middlesex, Ocean, Passaic, and Union Counties. For all your foot and ankle problems, contact our Wayne, NJ office at (973) 925-4111 for an appointment.