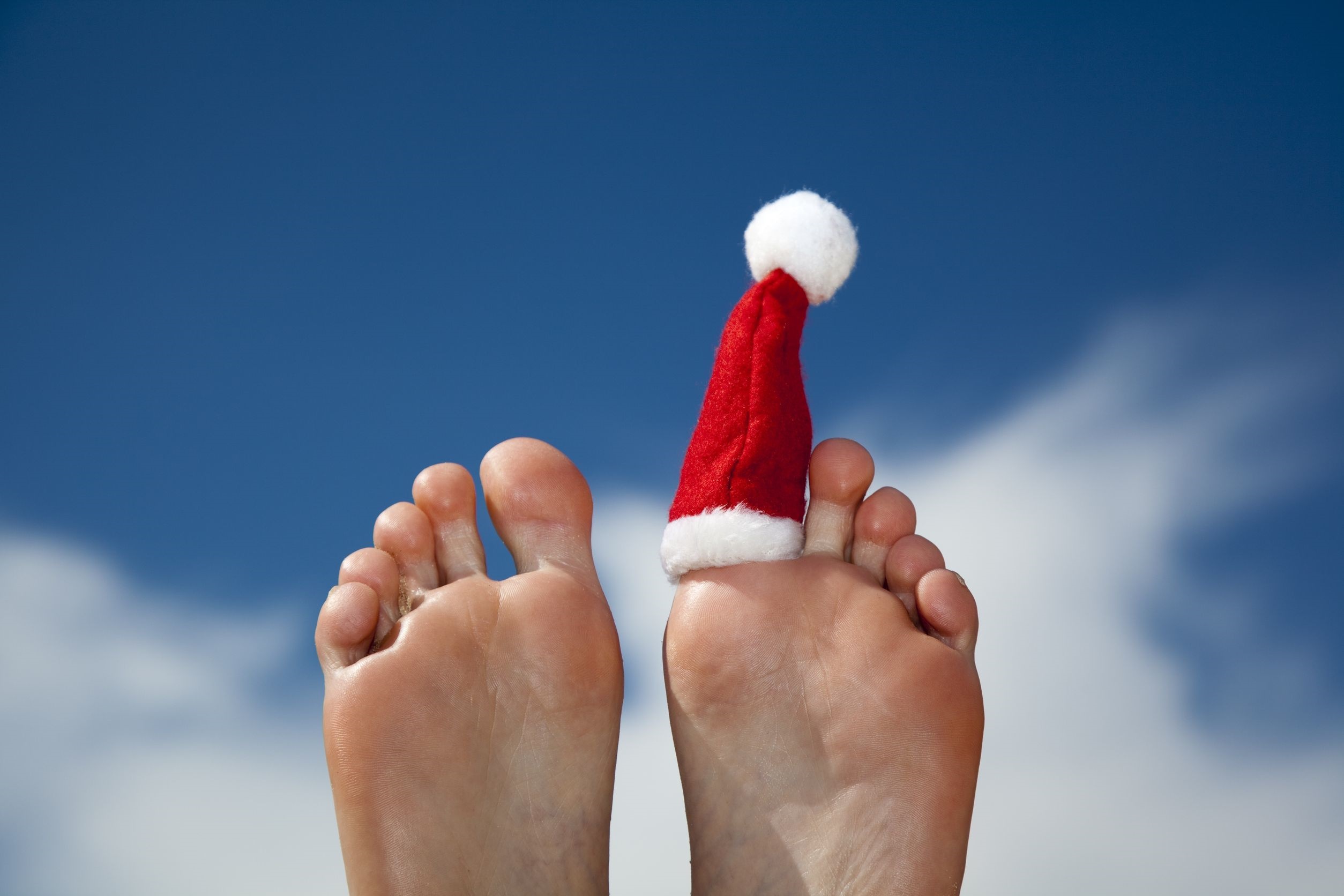 No doubt many of us are traveling this holiday to celebrate with family and friends. When you are away from home, it can be challenging to continue your usual routine, but packing a travel kit with your foot care essentials can be a great and easy way to keep your feet happy and healthy!
Moisturizer – Your feet can become very dry and even cracked especially this time of year, so having a moisturizer can help keep them hydrated.
Sunscreen – If you're enjoying a warm destination, don't forget to apply sunscreen to your feet as well to protect against UV rays!
Nail clipper – It's important to keep your nails trimmed to prevent ingrown toenails and discomfort. Be sure to cut them straight across!
Antibiotic cream – Wearing shoes for long periods of time can sometimes lead to blisters and other injuries. Prevent infections by keeping the areas clean and applying an antibiotic cream.
Bandages – If you develop a minor wound, keep them covered with sterile bandages.
Moleskin – This padding can help protect irritated areas like blisters.
The holidays are a busy time of year so packing an essentials travel kit can help you continue to care for your foot health no matter where you are. For people who have diabetes, or have existing foot and ankle issues like injuries, nail fungus, foot deformities, and heel pain, consulting with a podiatrist can help you manage and treat your condition.
At Podiatry Center of New Jersey, located in Wayne, NJ, Dr. Russell Samofal and his staff are dedicated to providing high quality foot and ankle care for his patients. Using innovative technologies and his expertise in all areas of podiatry, Dr. Samofal treats conditions such as heel pain, sports injuries, arthritis, diabetic foot problems, nerve pain, and pediatric foot problems. Contact us at (973) 925-4111 for more information or to schedule an appointment today!