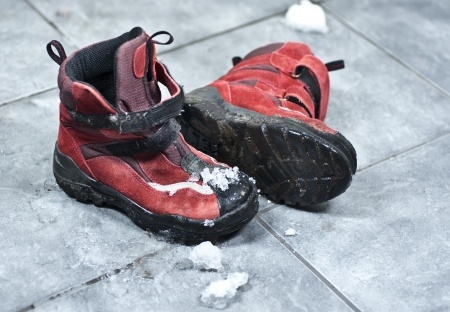 As winter approaches the New England area, many people may be considering buying a winter boot to get through the snowy winter season. It may seem like purchasing winter boots isn't as important as buying an athletic shoe, but ensuring that your feet are protected well from the harsh winter elements is important and will allow you to enjoy winter activities more!
Types of boots:
Pac boots have an inner insulation liner surrounded by a waterproof leather or rubber outer boot, which helps to maintain warm and dry feet even in harsh conditions.
Snow boots offer protection from cold and wet conditions, but are less insulated than pac boots.
Winter hiking boots are usually single-layer boots that have built-in insulation and have water resistant outer materials. Since they are typically used to walk in deeper snow, they may have higher cuff heights and laces for adjustment.
Things to consider:
Activity – Do you only plan to make quick trips through the snow, or are you a hiker who plans for long outings? Pac boots are typically great for day-to-day activities, whereas hiking boots are a better choice for longer outings.
Socks – The fit of your boot can affect insulation and comfort so try on boots with the socks you intend to wear them with.
Insulation – From thick, removable liners to built-in thin layers, boots offer a wide range of insulation, so know what type of insulation you want.
Protecting your feet from the winter elements is important to prevent conditions like frostbite and poor circulation, so consult with a podiatrist if you need help determining your best footwear options.
Dr. Russell Samofal of Podiatry Center of New Jersey provides high quality foot and ankle care to patients in the Morris, Passaic, Bergen and Essex counties. From heel pain, diabetic foot problems, to nail problems and foot deformities, Dr. Samofal can help improve your foot health! Contact our Wayne office at (973) 925-4111 to schedule an appointment!