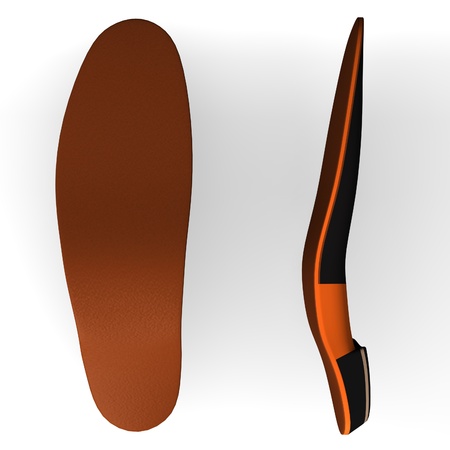 It's common to see all types of generic shoe inserts at shoe stores and pharmacies, but have you ever wondered about custom orthotics? Podiatry practices like Podiatry Center of New Jersey offer patients with custom orthotics to help with a variety of foot and ankle issues, from short-term trauma recovery to chronic heel pain. Find out if you are one of the many people who can benefit from using custom orthotics in your footwear!
Custom orthotics can be categorized into 2 main types, which are often used in conjunction:
Accommodative orthotics assist in relieving excessive pressure or providing support to decrease discomfort or abnormal foot function.
Functional orthotics help correct abnormal foot mechanics that could be causing foot pain or discomfort.

Ankle foot orthotics extend to the ankle to help stabilize the foot to prevent falls
People with the following conditions can benefit from inserting orthotics:
High arches
Diabetic ulcers
Diabetic neuropathy
Tendinitis
In-toeing/out-toeing
Balance issues
Since each orthotic is customized to fit each patient's unique foot, there are many ways that a custom orthotic can be beneficial. Orthotics help to align bones, joints, and muscles properly to minimize stress, pressure and discomfort. In addition to treating existing podiatric conditions, they can also help to prevent injuries and common issues, especially for athletes.
At Podiatry Center of New Jersey, Dr. Russell Samofal and his dedicated staff help patients of all ages overcome many types of foot and ankle conditions through the use of custom orthotics. Dr. Samofal is a board-certified podiatrist who can help diagnose and treat conditions through conservative and surgical measures, and uses innovative technologies and techniques to achieve high quality results. Podiatry Center of New Jersey is conveniently located in Wayne, NJ to serve Morris, Passaic, Bergen and Essex counties. Please visit our website for more information and call us at (973) 925-4111 to schedule an appointment today!