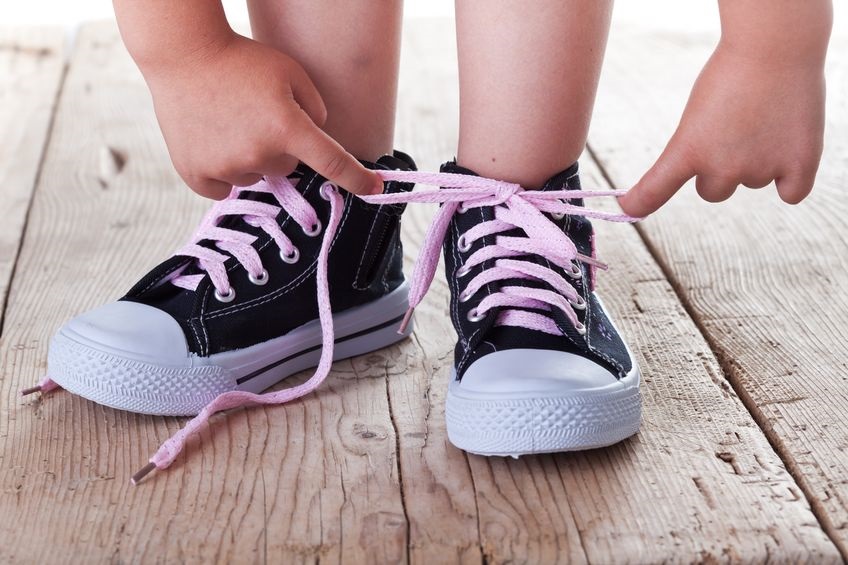 In the first years of a child's life, their feet grow and change shape quickly as they become more mobile. With so many options for adorable shoes, it can be an overwhelming process to buy shoes for your little ones. Learn about some common mistakes to avoid when buying your child's shoes!
Choosing second hand – Many toddlers outgrow their shoes quickly, so many people choose to sell them secondhand. However, every child's foot is different and therefore should not be placed in previously worn shoes.
Buying adult styles – Sure, baby flip-flops and leather boots are adorable, but they do not provide the comfort or support that toddler's feet need for proper development. Instead, pick lightweight and flexible footwear that protect the entire foot.
Choosing stiff shoes – Clunky shoes with stiff soles do not allow for toddler's feet to develop the necessary muscles to support themselves as they master walking and running, so find one with traction and a flexible sole.
Guessing sizes – It can be challenging to bring a toddler to a shoe store for shoe shopping, but getting both of their feet fitted is important for ensuring the proper fit. Toddler's feet grow fast, so re-measure them every few months to see if they need the next size up!
Buying bigger sizes – It can be tempting to buy bigger sizes for fast-growing feet, but a shoe that doesn't fit just right can lead to tripping, falling, and abnormal foot development. Shoes should have wiggle room in the toes and the heel shouldn't slip out.
Sometimes toddlers do not complain even if their shoes are uncomfortable, so it is important to observe their feet and gait, and recheck their sizes every few months. If you have concerns about their developing feet or gait, consult with our board-certified podiatrist Dr. Russell Samofal. Located in Wayne, NJ, Podiatry Center of New Jersey serves patients of all ages and is committed to compassionate, high quality foot care. If your child has clubfeet, in-toeing or foot pain, contact us at (973) 925-4111 for an appointment!