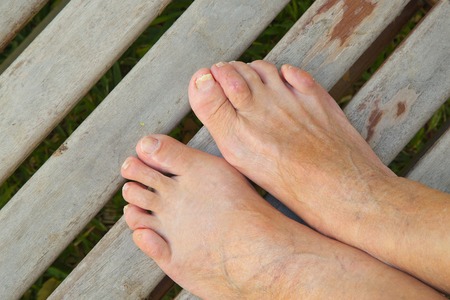 If you have noticed that one or more of your toes has taken on a bent shape at the joint (like a hammer), then you probably have a condition known as hammertoe. While not always painful in the beginning, a hammertoe can become more deformed over time, and as it presses harder and harder against your footwear you may develop painful corns and calluses on your toes.
While this condition is usually hereditary, the condition is exacerbated by arthritis, wearing improperly fitting shoes, and having high arches. Trauma to the toe, such as by dropping a heavy object on it, can also aggravate this condition.
Diagnosis and treatment for hammertoes
A careful foot examination by your podiatrist will check for the severity of the muscle contractions that may be causing the toe to bend. Imaging studies, such as x-rays, can be used to more accurately determine the extent of the toe deformity.
Some of the treatments your podiatrist may recommend include the following:
Orthotic inserts—These can be used to address a variety of complications including helping to control the imbalance between the muscle and tendon.
Splints or straps—A splint can be worn that will help realign the toes.
Padding—Specially formed pads can be used on corns to help prevent rubbing and blister formation.
Ibuprofen—For pain and swelling.
Exercises—Toe stretching and flexibility exercises will help strengthen muscles.
If you are experiencing painful and rigid toes you may have a hammertoe problem. At Podiatry Center of New Jersey, Dr. Russell Samofal treats a variety of conditions such as sports injuries, diabetic foot problems, pediatric foot conditions, toe deformities, arthritis, nail fungus, arch problems and heel pain. Equipped with advanced technologies and a dedicated staff, Podiatry Center of New Jersey provides individualized high quality care for patients all across Morris, Passaic, Bergen and Essex counties. For all your foot and ankle problems, contact our Wayne office at (973) 925-4111 for an appointment.