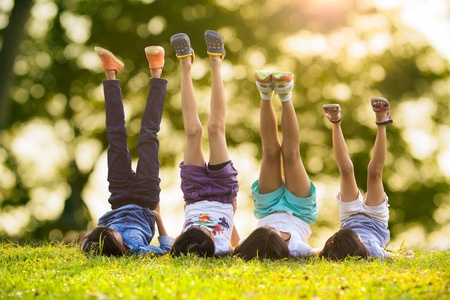 It's very important during the first few years of your child's development that you pay particular attention to the feet and ankles to ensure normal and healthy growth and avoid potential problems as your child gets older.
Some of the things to keep in mind for your children's foot care include the following:
Allow freedom of movement—Babies need to have ample room for their ankles, feet, and toes to move for proper development to occur. Until they are actually walking, avoid using booties or shoes. Even after walking begins, allowing your child to go barefoot whenever possible will help improve the gripping strength of toes and the sense of balance.
Try not to help too much—Let your child find his or her own way without too many helping hands to guarantee the correct strength and balance will develop to properly support your child's weight.
Check walking style regularly—Children may be prone to some toe walking and in-toeing during the initial stages of getting on their feet, but if this tendency doesn't abate after several months, it may be indicative of other problems requiring attention by your podiatrist.
Avoid second-hand shoes—While it may be tempting to save money by recycling old footwear, keep in mind that every child's feet are different and should be properly fitted with new shoes at each change.
As your child grows, keep a watchful eye on potential foot abnormalities, and if your child complains of any pain or discomfort, see your foot specialist right away. At Podiatry Center of New Jersey, Dr. Russell Samofal treats a variety of conditions such as sports injuries, diabetic foot problems, pediatric foot conditions, toe deformities, arthritis, nail fungus, arch problems and heel pain. Equipped with advanced technologies and a dedicated staff, Podiatry Center of New Jersey provides individualized high quality care for patients all across Morris, Passaic, Bergen and Essex counties. For all your foot and ankle problems, contact our Wayne office at (973) 925-4111 for an appointment.