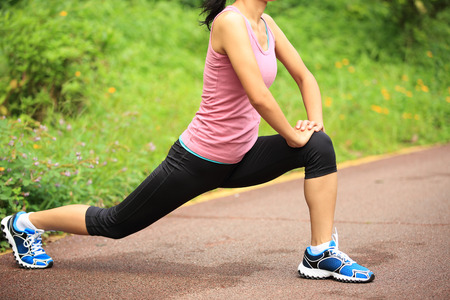 While running is a wonderfully easy activity to get you out there and exercising, there are a variety of injuries that frequently affect runners. Many of these can easily be avoided with some proper care and precautions. Common running injuries such as plantar fasciitis, Achilles tendonitis, and shin splints can be caused by the inherent repetitive motion that comes with the activity. The following tips can help you minimize your chances of having one of these problems.
Some tips to help avoid running injuries include:
Get the right shoes and inserts—Be sure to have your running shoes properly sized and fitted. A good pair of running shoes will be supportive and highly shock absorbent for those long, pounding runs. Orthotic shoe inserts can help correct gait imbalances and other problems.
Stretching and warm up—Calf stretches are excellent for warming up the Achilles tendon to avoid tendonitis. You should spend at least five minutes before exercising doing a variety of stretching and warm up routines.
Go slow—If you are just starting an exercise program, it is important to take it easy to avoid sudden stress injuries to your feet and ankles.
Cool down after exercise—Gradually tapering down after a long run will help your body adjust.
Hydration—Cramping and other pain is often caused by improper hydration. Always drink plenty of fluids before, during, and after a long run.
Even the most diligent of runners can still experience a debilitating injury requiring the assistance of a foot care professional. At Podiatry Center of New Jersey, Dr. Russell Samofal treats a variety of conditions such as sports injuries, diabetic foot problems, pediatric foot conditions, toe deformities, arthritis, nail fungus, arch problems and heel pain. Equipped with advanced technologies and a dedicated staff, Podiatry Center of New Jersey provides individualized high quality care for patients all across Morris, Passaic, Bergen and Essex counties. For all your foot and ankle problems, contact our Wayne office at (973) 925-4111 for an appointment.