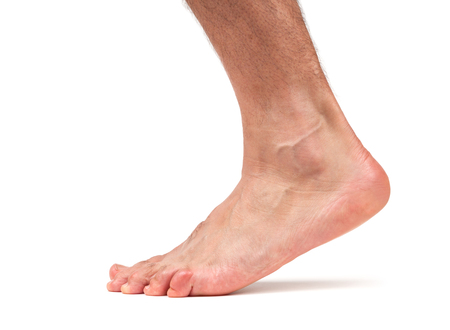 Carpal tunnel syndrome is a condition with which many people are familiar that affects the nerves in the wrist creating a burning and numbing sensation. There is a corresponding condition that affects the feet known as tarsal tunnel syndrome. The tarsal tunnel is located adjacent to the ankle bones on the interior side. It is covered by a rather thick ligament that protects the encompassed nerves, tendons, arteries, and veins. The posterior tibial nerve is most often subject to compression, and can lead to the pain, tingling and burning sensations for which this condition is known.
Symptoms of nerve compression and tarsal tunnel syndrome include the following:
If you have flat feet—Untreated flat feet can cause a pronation in the heel that can strain and press on the nerves.
System-wide disease—Arthritis, diabetes, and peripheral artery disease can all cause inflammation that can compress the posterior tibial nerve.
Injuries—Ankle sprains may contribute to inflammation around the tarsal tunnel, causing nerve compression, pain, and discomfort.
Treatment for tarsal tunnel includes the following:
Resting and icing—Applying ice to reduce inflammation, and resting the foot to encourage the healing response are essential.
Custom fitted orthotic inserts—These can take care of any arch problems and decrease the movement that created the nerve compression in the first place.
Well fitted shoes—Shoes that have room for orthotic devices, and that have space in the toe box are recommended.
At Podiatry Center of New Jersey, Dr. Russell Samofal treats tarsal tunnel syndrome and a wide variety of foot and ankle conditions such as sports injuries, diabetic foot problems, pediatric foot conditions, toe deformities, arthritis, nail fungus, arch problems and heel pain. Equipped with advanced technologies and a dedicated staff, Podiatry Center of New Jersey provides individualized high quality care for patients all across Morris, Passaic, Bergen and Essex counties. For all your foot and ankle problems, contact our Wayne office at (973) 925-4111 for an appointment.