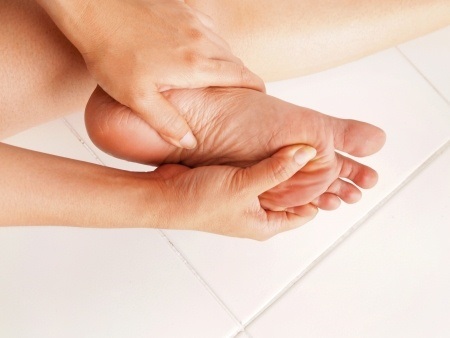 While many women feel that wearing high heels may make them look their best, the fact of the matter is that cramming your feet into pumps every day can lead to relatively minor conditions like corns, calluses, and ingrown toenails. But wearing high heels can also cause major damage to tendons and ligaments that may be permanent. For example, the Achilles tendon on the back of your heel can become shorter, which in turn causes the muscles in the leg to shorten, creating extreme difficulty in walking.
When you wear high heels, the majority of your weight is shifted to the ball of your foot where the extra pressure can create problems like sesamoiditis. This weight imbalance can alter your center of gravity which causes misalignment of the spine and adversely affects the hips and knees as well. High heels that bunch the toes together can also contribute to the formation of bunions and hammertoes.
Some tips that may allow you to wear high heels without creating foot problems include:
Limit the amount of wearing time—For example, wear more comfortable shoes while commuting and switch to high heels at work. Alternate between flats and heels.
Heel size—Avoid narrow heel bases that are unstable. Wedge-shaped heels are more supportive and distribute your weight more evenly. Look for heels that are less than two inches high to remove some of the forward pressure on the toes and the ball of the foot.
Pads and inserts—These can help relieve pressure and rubbing.
Stretching exercises—Strengthening and stretching your calf muscles will help protect your Achilles tendon.
If you develop foot and ankle problems from wearing high heels, see your podiatrist for assistance. At Podiatry Center of New Jersey, Dr. Russell Samofal treats a variety of conditions such as sports injuries, diabetic foot problems, pediatric foot conditions, toe deformities, arthritis, nail fungus, arch problems and heel pain. Equipped with advanced technologies and a dedicated staff, Podiatry Center of New Jersey provides individualized high quality care for patients all across Morris, Passaic, Bergen and Essex counties. For all your foot and ankle problems, contact our Wayne office at (973) 925-4111 for an appointment.