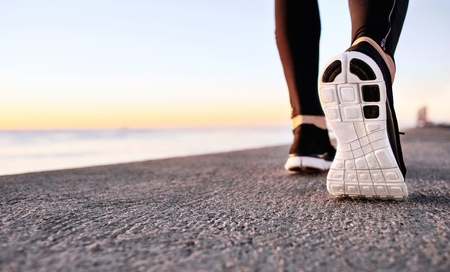 Some of the best methods for preventing foot and ankle problems in the first place are to be sure to use the proper footwear, stretch before exercising, and perform regular foot inspections with the aid of your foot doctor. In addition, using the right orthotic shoe inserts and devices can provide more support and treat abnormalities in foot structure that are responsible for causing a wide variety of foot and ankle adversities.
What are the various types of orthotic inserts?
Different types of orthoticsinclude:
Custom made orthotics—These are uniquely molded to your foot shape and are formulated after performing a computerized walking gait analysis in your podiatrist's office.
Store bought inserts—A wide variety of arch supports, pads, insoles, and cushions are available at pharmacies and general stores, but these can be hit or miss as far as usefulness. It's best to see your foot doctor for the best outcome.
Ankle balance braces—These can help stabilize the foot, increasing balance and preventing falls and injuries.
How Can Orthotics Help?
Some of the advantages of custom orthotics include the following:
Relief of pain and pressure —Added cushioning provides comfort for many foot conditions including corns, calluses,warts, and tendonitis.
Arch support—Proper arch support is one of the most important factors to overall positive foot function. Custom orthotics follow the unique shape of your foot and help treat and prevent conditions like bunions and hammertoes as well.
Stabilization—Weak ankles and poor balance are two of the main causes of debilitating falls and fractures.
Injury and infection avoidance—By supporting feet that are weakened by systemic conditions such as diabetic peripheral neuropathy, custom orthotics can help prevent injuries and dangerous infections.
Surgery prevention—Custom orthotics treat a wide variety of foot problems without the need to consider surgery.
One of the most important steps to overall foot health is having a foot care specialist examine the structure and movement of your feet. A properly fitted orthotic insert will provide instant relief and help prevent future problems with your knees, hips, and back. AtPodiatry Center of New Jersey,Dr. Russell Samofaltreats a variety of conditions such as sports injuries,diabetic foot problems,pediatric foot conditions, toe deformities,arthritis,nail fungus, arch problems andheel pain. Equipped with advanced technologies and a dedicated staff,Podiatry Center of New Jerseyprovides individualized high quality care for patients all across Morris, Passaic, Bergen and Essex counties.For all your foot and ankle problems, contactour Wayne office at (973) 925-4111for an appointment.