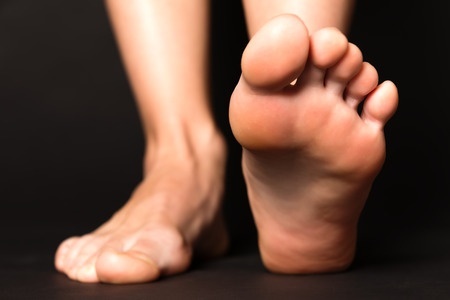 Nail fungus is caused by microscopic organisms that live on our skin. They particularly like moist and warm areas which is why your sneakers and shoes are the perfect places for them to take hold. Athlete's foot fungus is the same fungus that causes nail infections, which can become particularly nasty, causing thick, brittle nails and a disgusting odor.
How to Avoid Nail Fungus
These 6 tips can help you avoid the scourge of nail fungus:
Nail cutting—Don't cut your nails too short and always trim them straight across. If you have difficulty cutting your nails, have someone help you to avoid injuring yourself.
Cleanliness—Wash your feet daily and be sure they are completely dry before adding socks and shoes.
Breathable footwear—Wear socks and footwear that are light and breathable to help wick away moisture. Nail fungi love wet and hot environments, so by taking away moisture and heat, you will kill the fungi.
Avoid going barefoot—Don't go barefoot while using public showers, around swimming pools, or in locker rooms areas.
Use antifungals—Douse your feet and footwear with anti-fungal agents to kill the fungi and keep them from taking over your whole house!
Keep your germs to yourself—Try not to share nail clippers or other personal care implements or products with family members.
Many treatments are available to treat nail fungus, including both topical and oral antifungal medications. For cases that don't respond to medication, debridement can remove the infected nail matter. With aggressive fungal nail, it may be necessary to permanently remove the toenail.
At Podiatry Center of New Jersey, Dr. Russell Samofal treats a variety of conditions such as sports injuries, diabetic foot problems, pediatric foot conditions, toe deformities, arthritis, nail fungus, arch problems and heel pain. Equipped with advanced technologies and a dedicated staff, Podiatry Center of New Jersey provides individualized high quality care for patients all across Morris, Passaic, Bergen and Essex counties. For all your foot and ankle problems, contact our Wayne office at (973) 925-4111 for an appointment.