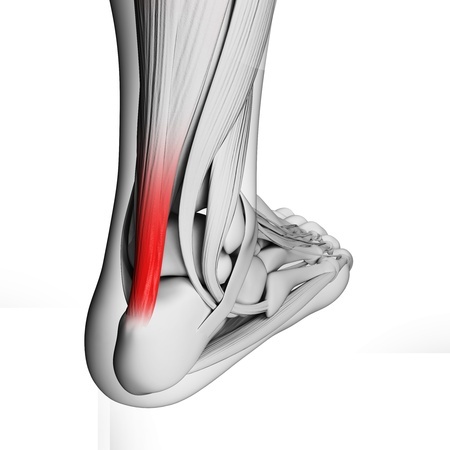 It can be a humbling experience to realize that your ability to walk, run, or stand requires the Achilles tendon, which is the largest tendon in your body and forms the critical connection between your calf muscle and foot. But when this incredibly strong tendon gets too overstressed or injured, it can result in a serious injury that causes considerable pain and discomfort.
When the intensity of a particular activity is suddenly increased or decreased is when the Achilles tendon is most likely to be injured. Exercise activities such as running, jumping, playing soccer and basketball can often cause aggravation to the Achilles tendon.
Initial treatments for Achilles tendonitis and other tendon and ligament injuries include:
Custom orthotic inserts—Your podiatrist has a variety of effective devices that can make a profound and quick difference in the lives of their patients.
RICE—Rest, Ice, Compression, and Elevation.
Stretching exercises—Limbering up your calf muscles and tendons with stretching exercises can help to avoid these types of injuries.
Activity change—Switching to a low-impact or no-impact activity such as swimming or cycling is a good way to give your Achilles tendons a rest.
One of the worst actions you can take is to neglect the initial pain and push too hard while the injury is occurring. By allowing yourself some time to heal right at the beginning, you will have an easier time at the end of the next race.
If you are experiencing the symptoms of Achilles tendonitis, your foot doctor is best qualified to help. At Podiatry Center of New Jersey, Dr. Russell Samofal treats a variety of conditions such as sports injuries, diabetic foot problems, pediatric foot conditions, toe deformities, arthritis,nail fungus, arch problems and heel pain. Equipped with advanced technologies and a dedicated staff, Podiatry Center of New Jersey provides individualized high-quality care for patients all across Morris, Passaic, Bergen and Essex counties. For all your foot and ankle problems, contact our Wayne office at (973) 925-4111 for an appointment.