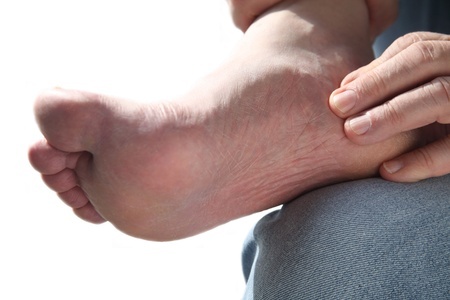 It's never too late to pay more attention to your poor neglected feet! Eventually, all those years of walking, running and standing on them catches up to you, causing pain and discomfort if you are not prepared. Natural changes to foot structure and function occur and wear and tear takes a toll. Knowing what to expect will help you take better care of your feet.
The effects of aging vary quite considerably, but some of the problems noticed by most people as they age include the following:
Your feet will get bigger—The tendons and ligaments in your feet and ankles become weaker as you age. The arches also flatten out and increase the length of your foot by as much as a half size bigger! Soft tissue damage and other issues will also become more prevalent as the components of your foot degrade through the years.
Fungal nail infections—Because your immune system tends to weaken as you age, you are more susceptible to bacterial and fungal infections.
Joint inflammation and pain—Discomfort such as that caused by arthritis tends to worsen as we age. Gouty arthritis is also more likely, but can be limited through proper diet.
Swelling of the feet—Edema is swelling that occurs mainly in the feet and ankles and it is usually the result of systemic diseases. The side effects from medication and injuries are also more likely to occur in the elderly population.
Be aware of the toll that aging takes on your feet, and regularly visit your foot doctor to address problems before they get worse. At Podiatry Center of New Jersey, Dr. Russell Samofal treats a variety of conditions such as sports injuries, diabetic foot problems, pediatric foot conditions, toe deformities, arthritis, nail fungus, arch problems and heel pain. Equipped with advanced technologies and a dedicated staff, Podiatry Center of New Jersey provides individualized high-quality care for patients all across Morris, Passaic, Bergen and Essex counties. For all your foot and ankle problems, contact our Wayne office at (973) 925-4111 for an appointment.