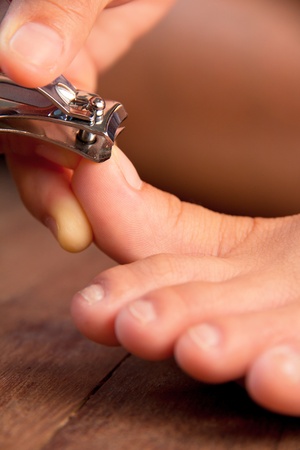 It's always a good idea to pay attention to the condition of your feet since they tend to be one of the first places that signs of certain diseases appear. An accurate reading of the condition of your toenails may reveal the presence of infections, nutrient problems, and systemic conditions like liver disease.
3 of the major signs in your toenails that indicate you may have other health issues include:
Crumbling nails—If your toenails become brittle and crumbling, it can be the result of using harsh chemicals, detergents, and nail polishes and removers on them all the time. These products will decrease nail strength but the crumbling may also be a sign of a thyroid problem, skin condition, or fungal toenail infection.
Dark or white striping—If you notice stripes running across your nails, either dark ones or white ones, it may be the sign of a type of skin cancer that specifically grows in the nail bed. These symptoms should be checked to make sure it isn't melanoma. White stripes may also be an indication of low protein levels which can be a sign of liver disease or inadequate nutrition.
Nails that turn black or green—This discoloration is often caused by a fungal infection, skin problem, or by using too many harsh chemicals like nail polish and removers. Nails that turn green or black could be infected with bacteria. This discoloration could also be a result of taking antibiotics. A severe injury to your toe, such as from dropping a heavy object on it, can also cause the nail to turn black.
If you want to know what your toenails are telling you, be sure to have your podiatrist examine them for the proper diagnosis and treatment. At Podiatry Center of New Jersey, Dr. Russell Samofal treats a variety of conditions such as sports injuries, diabetic foot problems, pediatric foot conditions, toe deformities, arthritis, nail fungus, arch problems and heel pain. Equipped with advanced technologies and a dedicated staff, Podiatry Center of New Jersey provides individualized high-quality care for patients all across Morris, Passaic, Bergen and Essex counties. For all your foot and ankle problems, contact our Wayne office at (973) 925-4111 for an appointment.