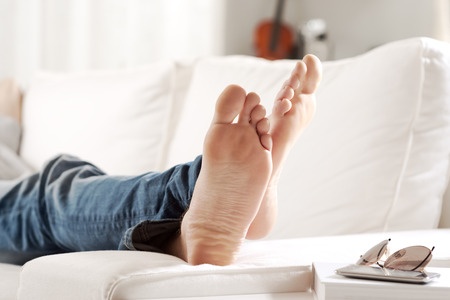 Many people tend to take their feet for granted. However, an injury or disease can remind you that your feet may be strong, but they need to be properly cared for to ensure their continued resilience, especially as you get older. Seeing your foot doctor at least once a year is a great way to catch foot and ankle problems before they worsen. Keep reminding yourself of just how fantastic your feet really are and try to take better care of them!
Here are 3 fantastic foot facts that you may find surprising:
Nearly 25% of all the bones in your body are in your feet—Each of your feet consists of 26 bones and 33 joints, as well as over 100 tendons, muscles, and ligaments. That's a lot of components!
Your feet really put on the miles—A reasonably active individual will take somewhere between 8,000 and 11,000 steps daily. In a lifetime, that's sufficient mileage to walk completely around the world 4 times!
They take nearly twenty years to completely develop—Your feet continue growing and developing throughout your teen years, not reaching full size until age 18 or 19.
If you are experiencing a foot or ankle problem, see your foot doctor for the best care. At Podiatry Center of New Jersey, Dr. Russell Samofal, Dr. Dolan Chowdhury, Dr. Jaclyn Ramirez, Dr. Magdalena Marcinek, and Dr. Chris A. Obiarinze treat a variety of conditions such as sports injuries, diabetic foot problems, pediatric foot conditions, toe deformities, arthritis, nail fungus, arch problems and heel pain. Equipped with advanced technologies and a dedicated staff, Podiatry Center of New Jersey provides individualized high-quality care for patients all across Morris, Passaic, Bergen and Essex counties. For all your foot and ankle problems, contact our Wayne office at (973) 925-4111 for an appointment.