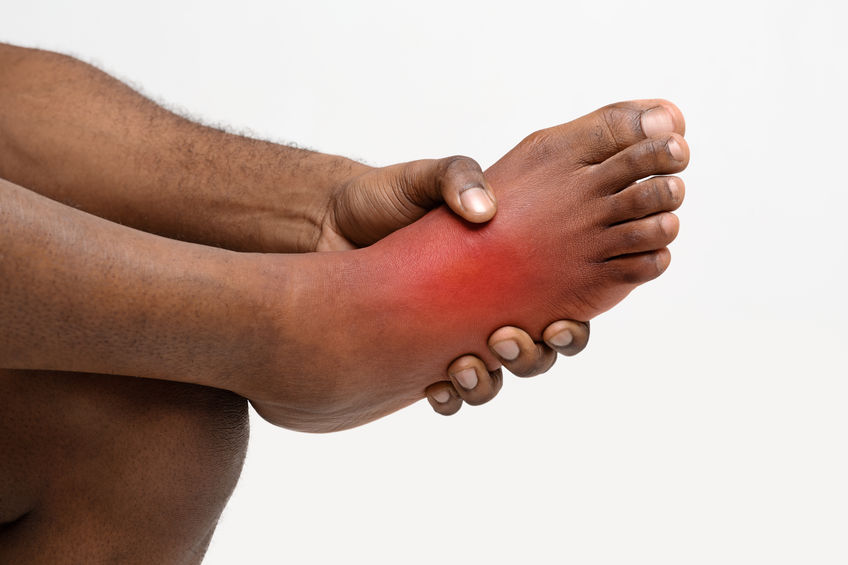 Having pain and discomfort on the top of your foot has many possible causes including bone fractures, poorly fitting shoes, and systemic diseases like diabetes. To accurately trace and treat foot pain, your foot doctor will do a foot exam followed by imaging studies to detect any hairline cracks and soft tissue damage.
Some of the more common causes of pain on the top of the foot include the following:
Poorly fitting footwear—Wearing improperly fitted shoes that are too tight will increase the stress and pressure on the top of your foot. Rubbing and blistering on the top of the foot can be caused by tight-fitting shoes like high heels. Wearing expertly fitted shoes with a wide toe box and using custom orthotic inserts can help mitigate top-of-the-foot pain and many other foot and ankle problems.
System-wide diseases—Arthritis and gout are two common conditions that can cause swelling and stiffness in your joints and are a major contributor to feeling pain on the top of your foot. Nerve complications from diabetes can cause numbness and pain on the tops of the feet.
Acute breaks and stress fractures—The metatarsal bones that form your toes are susceptible to breaks and stress fractures from stubbing and other injuries. Dropping something heavy like your phone or laptop on your foot can cause an acute and painful break.
If you are experiencing pain and discomfort on the top of your foot, contact your foot care professional for the proper care. At Podiatry Center of New Jersey, Dr. Russell Samofal, Dr. Dolan Chowdhury, Dr. Jaclyn Ramirez, Dr. Chris A. Obiarinze, Dr. Eric Freiler, Dr. Owen Morris, Dr. Farah Lakhram, Dr. Meltem Ates, Dr. Zakiyyah Waters, Dr. Ashley Kim, and Dr. Riddhi Shah treat a variety of conditions such as sports injuries, diabetic foot problems, pediatric foot conditions, toe deformities, arthritis, nail fungus, arch problems, and heel pain. Equipped with advanced technologies and dedicated staff, our 11 conveniently located offices provide individualized high-quality care for patients all across Essex, Hudson, Middlesex, Ocean, Passaic, and Union Counties. For all your foot and ankle problems, contact our Wayne, NJ office at (973) 925-4111 for an appointment.