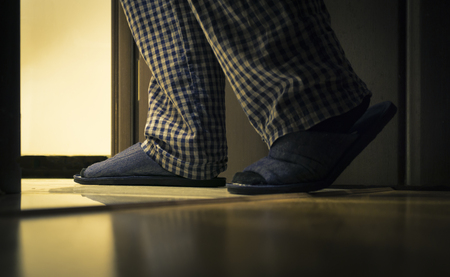 Foot drop is a common term for when you cannot lift the front part of your foot or have difficulty doing so. As a result, the front of your foot may drag on the ground as you walk. The severe part about this condition is that it is not classified as a disease but a symptom of something more serious. That includes issues like muscular problems, anatomical problems, or neurological issues. You will be able to tell that something is wrong if your thigh raises when you walk, your foot drags or slaps the ground with each step, or the skin on your feet and toes feels numb. In particular, this will affect the skin at the top of your foot. The causes behind this issue can be nerve damages or injury, muscle disorders, brain disorders, nerve disorders, or spinal cord disorders.
How to Treat a Foot Drop
Splints-splints and braces will be able to keep your foot in the proper position.
Therapy-your podiatrist will recommend a physical therapist to help you keep your mobility and prevent stiffness.
Stimulation-in some cases, stimulation of the nerves will help improve the foot drop if done on the nerves that lift your foot.
Surgery: If surgery is necessary, your podiatrist will recommend fusing your foot bones and ankle bones or transferring a tendon and muscle to a different area of your foot to help mobility.
If you suffer from a foot drop, keep your home clean and well lit as your chances of falling are higher. In addition to that, crossing your legs, kneeling for long periods, and wearing a cast on your leg can all cause this issue to appear.
At Podiatry Center of New Jersey, Dr. Russell Samofal, Dr. Dolan Chowdhury, Dr. Jaclyn Ramirez, Dr. Chris A. Obiarinze, Dr. Eric Freiler, Dr. Owen Morris, Dr. Farah Lakhram, Dr. Meltem Ates, Dr. Zakiyyah Waters, Dr. Ashley Kim, and Dr. Riddhi Shah are the best team available for any foot or ankle issue. That includes injuries such as arch problems and tendonitis. With eleven offices across Essex, Hudson, Middlesex, Ocean, Passaic, and Union Counties, you will receive high-quality care for any issue you have. Call our office in Wayne, NJ, at (973) 925-4111 for an appointment today.