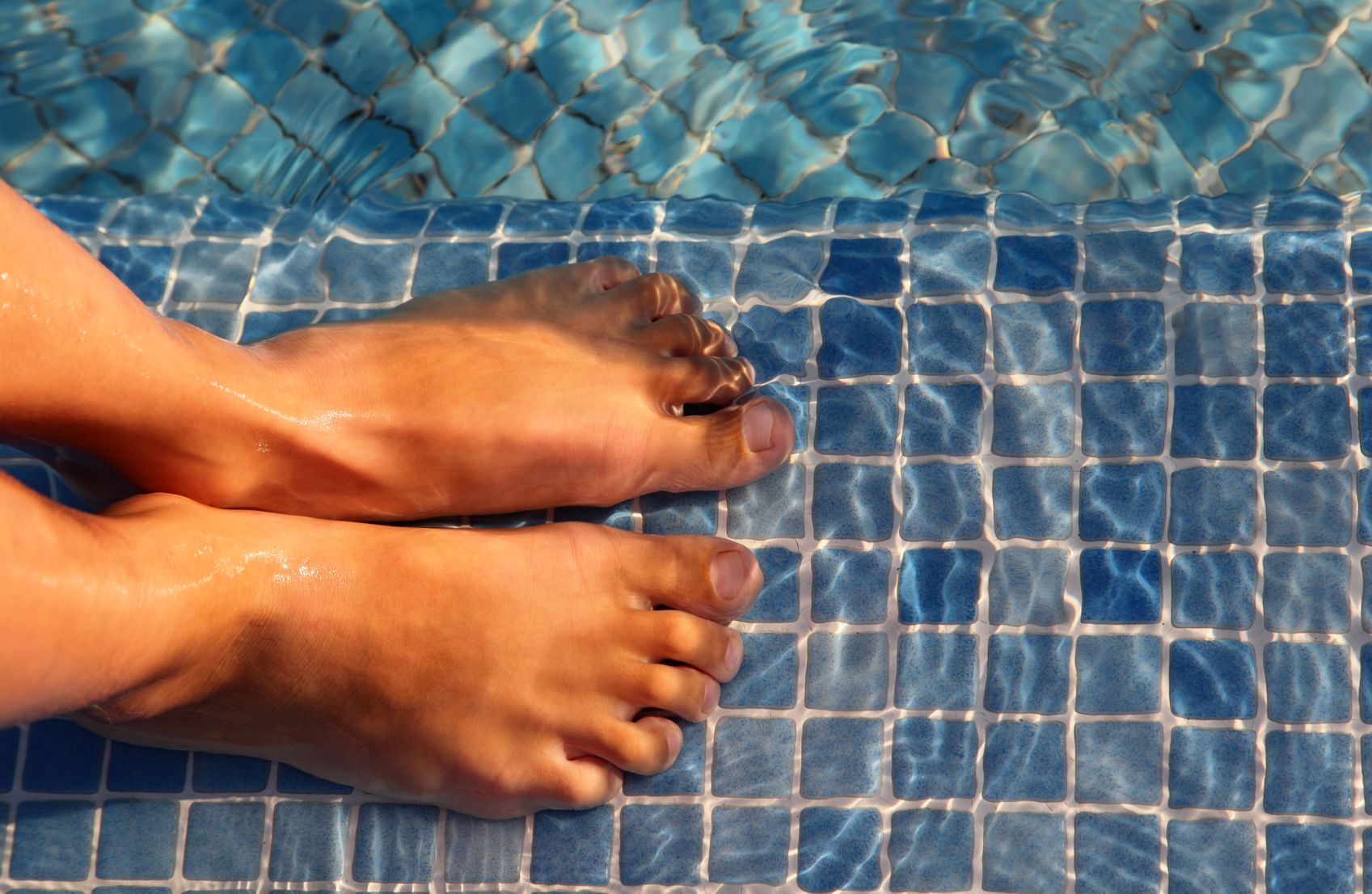 Swimmer's toe occurs in the summer, and it happens when you have prolonged exposure to the swimming pool. When you swim for long periods, your feet may start to peel and crack at the bottom of your toes. The technical name for this skin condition is keratolysis exfoliativa, but most know it as swimmer's toe. After a long day of swimming, you may even see a blister. When it opens, dry, cracked, irritated red skin will be exposed.
Treatment
Rinsing-after going in a pool with chlorine, you should rinse with warm water. Do this for a maximum of ten minutes and make sure the water is not hot.
Keep your feet moisturized- use fragrance-free moisturizers to repair your skin's barrier and prevent infection.
Dry your feet-keeping your feet dry is vital. This might mean that you don't get to go swimming, but it will keep your feet safe. Wear moisture-wicking socks to absorb the sweat.
Prevention
You can prevent this condition by swimming for shorter periods of time if you suffer from a disease like psoriasis, eczema, or dermatitis. If the condition is uncontrolled, be sure to see your doctor because they may advise forgoing swimming altogether. You should also be aware that split skin means you have a compromised barrier, which means you are at a higher risk of infection.
You should also avoid touching the bottom of the pool. Touching the bottom of the pool causes friction which can cause irritation and peeling. This tends to affect young children the most.
At Podiatry Center of New Jersey, Dr. Russell Samofal, Dr. Dolan Chowdhury, Dr. Jaclyn Ramirez, Dr. Chris A. Obiarinze, Dr. Eric Freiler, Dr. Owen Morris, Dr. Farah Lakhram, Dr. Meltem Ates, Dr. Zakiyyah Waters, Dr. Ashley Kim, and Dr. Riddhi Shah are the best team available for any foot or ankle issue. This includes injuries such as arch problems and tendonitis. With eleven offices across Essex, Hudson, Middlesex, Ocean, Passaic, and Union Counties, you will receive high-quality care for any issue you have. Call our office in Wayne, NJ, at (973) 925-4111 for an appointment today.