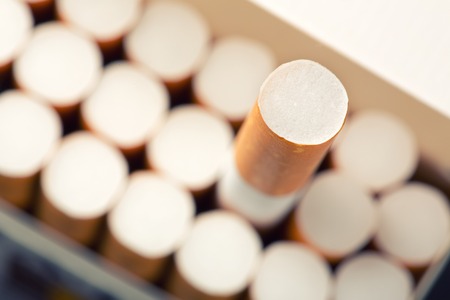 Buerger's disease is rare and occurs in the veins and arteries in your legs, but it is prominent and will affect your feet as well. What it does is destroy the tissues of your skin and leads to gangrene and infection. It will show in your feet and hands first before spreading to your legs and hands. However, there is one common denominator in over eighty percent of these cases—smoking, chewing tobacco, or using tobacco in any way. If you want to stop this disease before it can become fatal, you need to quit using tobacco altogether. If you do not quit, the chances are high that you will lose the limb that it has affected. Losing feet is the most common.
Treating Buerger's Disease
Before you treat the disease, look for these symptoms:
Pale or discoloration (in particular, blue tints or reddish tinted hands and feet)
Pain that comes and goes in your feet
Inflammation that occurs along your veins below the skin's surface
Open sores
Tingling and numbness
Toes or fingers that turn pale if you are exposed to cold.
Looking for these symptoms will help you identify the disease. Once identified, here are a few things you can expect:
Testing–testing will be necessary to confirm the disease. In particular, Allen's test, an angiogram, and others to see what needs to be done.
No smoking–As stated above; you will have to quit all tobacco use.
Medication–a podiatrist will recommend the proper medication to help the avoidance of clotting and improving blood flow.
Stimulation–the stimulation of your spinal cord will help your blood flow as well.
Compression–compression will be recommended to increase blood flow and circulation.
If none of these methodologies work, amputation may be required. However, many studies are being performed, and the hope is that new and innovative surgeries and solutions will be in place to help with this disease in the future.
At Podiatry Center of New Jersey, Dr. Russell Samofal, Dr. Dolan Chowdhury, Dr. Jaclyn Ramirez, Dr. Chris A. Obiarinze, Dr. Eric Freiler, Dr. Owen Morris, Dr. Farah Lakhram, Dr. Meltem Ates, Dr. Zakiyyah Waters, Dr. Ashley Kim, and Dr. Riddhi Shah are the best team available for any foot or ankle issue. That includes injuries such as arch problems and tendonitis. With eleven offices across Essex, Hudson, Middlesex, Ocean, Passaic, and Union Counties, you will receive high-quality care for any issue you have. Call our office in Wayne, NJ, at (973) 925-4111 for an appointment today.