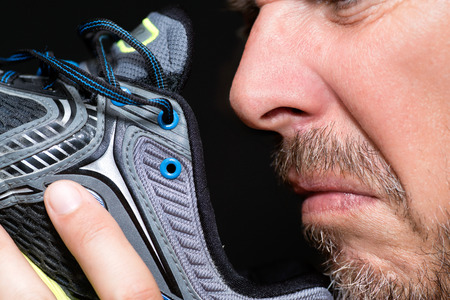 Summertime is the perfect time to have fun. The sun is shining, the weather is excellent, and all you want to do is get out there and have a great time. If having sweaty feet is the only thing stopping you from doing so, here are some great tips to keep your feet dry and odor-free!
How to Care for Sweaty Feet
Removing skin–the hard skin from the soles of your feet becomes soggy when you get them damp and that is a breeding ground for germs. Remove it, and your feet will be better off.
Keep your feet clean–keep your toenails clean and trimmed short. Wash them daily and be sure to do a thorough job while drying them. Pay particular attention to the space between the toes. Always make sure your feet are completely dry before putting socks and footwear on.
Wear the best shoes–the proper shoes should fit well and allow your feet to breathe while being made of non-synthetic material.
Sprays and powder–there are many over-the-counter options that you can use to reduce the sweat. You can use powder at night, as well as using antiperspirants spray to keep your feet odor-free. If your condition is severe, podiatrists may prescribe a soap made especially for sweaty feet.
Sweat is a natural part of your body and is made to protect you, but it damages your feet and can lead to infection. Those with diabetes and other conditions may be affected by sweaty feet as well, so it is something that you need to stay on top of and treat before it gets worse. Making an appointment with a podiatrist will save your feet from embarrassing odor or other conditions.
At Podiatry Center of New Jersey, Dr. Russell Samofal, Dr. Dolan Chowdhury, Dr. Jaclyn Ramirez, Dr. Chris A. Obiarinze, Dr. Eric Freiler, Dr. Owen Morris, Dr. Farah Lakhram, Dr. Meltem Ates, Dr. Zakiyyah Waters, Dr. Ashley Kim, and Dr. Riddhi Shah are the best team available for any foot or ankle issue. This includes injuries such as arch problems and tendonitis. With eleven offices across Essex, Hudson, Middlesex, Ocean, Passaic, and Union Counties, you will receive high-quality care. Call our office in Wayne, NJ, at (973) 925-4111 for an appointment today.