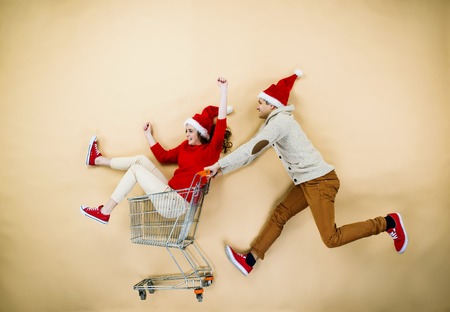 At Podiatry Center of New Jersey, we know that as soon as the Thanksgiving dishes are done many of our Passaic, Bergen, Morris, Essex, Hudson, Union, Ocean, and Middlesex County patients are preparing for the Black Friday battle at the stores. While we know there are many shopping bargains to be found out there, our podiatrists want to ensure that you don't come back with foot pain along with your holiday gifts.
Black Friday Shopping Tips
Wear comfortable shoes. Forget the fashion boots and never try out a new pair of shoes when you're going to be on your feet all day and doing lots of walking. Your best bet is a tried-and-true pair of athletic or walking shoes with good arch support and a cushioned insole. Since the weather is unpredictable, a gripping tread is a plus in case there's wet or slippery weather.
Don't forget your orthotics. If our foot doctors have prescribed a custom orthotic for your footwear be sure to wear it for shopping day.
Bring an extra pair of socks. Overheated cars and malls can make feet sweat. Sweat increases friction and the chance for a blister. It's also not good for feet to be damp for long periods of time as this increases the risk of athlete's foot. If your feet start to feel sweaty stop and change your socks.
Take breaks. Don't shop till you drop. Pace yourself and sit down at regular intervals. If possible, put your feet up on a chair in the food court. This will give you extra stamina in the end to snap up that last excellent deal!
At Podiatry Center of New Jersey, Dr. Russell Samofal, Dr. Dolan Chowdhury, Dr. Chris A. Obiarinze, Dr. Eric Freiler, Dr. Owen Morris, Dr. Farah Lakhram, Dr. Meltem Ates, Dr. Zakiyyah Waters, Dr. Ashley Kim, Dr. Usman Akram, Dr. Olufunke Buraimoh, and Dr. Joseph Schmidl treat a variety of conditions such as sports injuries, diabetic foot problems, and pediatric foot conditions, toe deformities, arthritis, nail fungus, arch problems, and heel pain. Equipped with advanced technologies and dedicated staff, our 11 conveniently located offices provides individualized high-quality care for patients across Essex, Hudson, Middlesex, Ocean, Passaic, and Union Counties. For all your foot and ankle problems, contact our Wayne, NJ office at (973) 925-4111 for an appointment.